Storms and outdoor emergencies don't wait for anyone. But just because the weather isn't predictable doesn't mean you have to live with the unknown. Green Drop is the partner you can count on whenever you need to handle a tree emergency.
Our hotline is open day or night, so you can count on us for:

Friendly, expert service.
A highly responsive team.
Comprehensive solutions that will help you for the long haul.
Tree removals or pruning done to safety standards.
Bad weather got you worried? Take the stress off your plate with Green Drop. We keep you protected and your trees healthy even in an emergency.

*Service availability may vary by location
Call us for immediate assistance in any storm-related tree emergency. Our hotline is open 24/7, and our team is ready to assist you.

Green Drop is Your Trusted Partner for Emergency Tree Services
Beyond being a partnership you can trust for tree maintenance, our emergency tree care services are the solution you need when severe weather throws a wrench in your plans. Instead of stressing over a dangling limb or lightning-struck tree, you can take a deep breath and give us a call.
We support you (and your trees) every step of the way. So when the weather acts up, we'll help keep you safe and your property protected to minimize any damages, regardless of whether it's a thunder, snow, or wind storm.
Why Emergency Services Are Important
While it's not something you always think about, it's essential to have an option when surprising or potentially devastating situations arise. That's why you need a professional service ready to help you whenever you are trying to handle a tree emergency.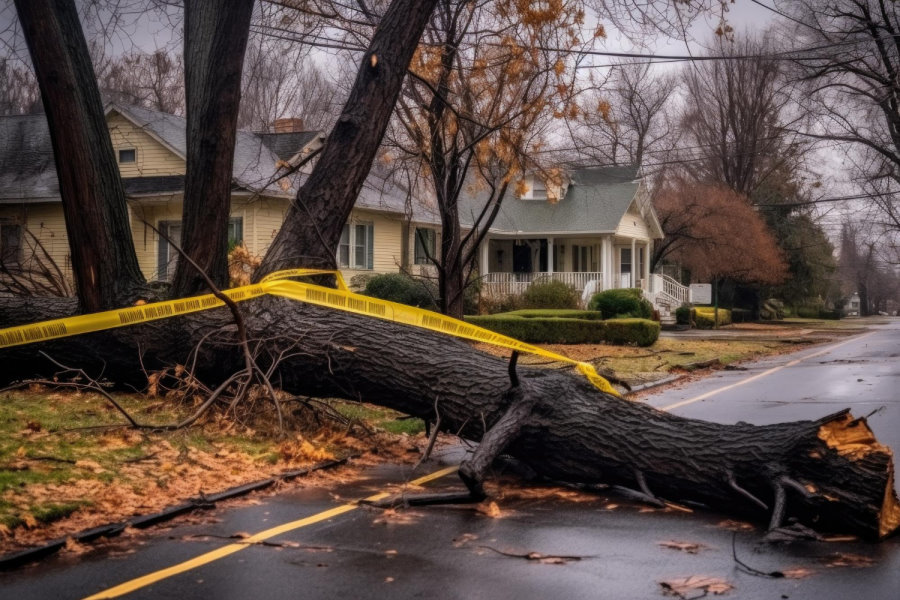 Provides Flexibility
Unlike regular tree care services, when you need an emergency service, there isn't always time to schedule and wait for someone to make a service call. A professional company offering emergency services keeps arborists and technicians on hand who can get to your property quickly and check out the problems.
From there, these same experts can quickly resolve any issues without slowing down your day or letting any damage or potential for damage stick around for too long.
Tailored Explicitly to Emergency Needs
By choosing a company with emergency services specifically, you get a team trained to handle various situations without causing damage or risking safety. In addition to the variety of services, you get the care and expertise you need without worrying if the people you're working with know how to help.
Can Stop a Structural Threat Quickly
Because emergency services are designed with speed and efficiency in mind, you know that any dangling branches or fallen trees can be quickly removed so they won't impact your home or other property structures. The emergency service provides additional urgency when your property or other trees may be at risk.

Call us for immediate assistance in any storm-related tree emergency. Our hotline is open 24/7, and our team is ready to assist you.

What Emergency Tree Services Does Green Drop Offer?
Our years of experience in the tree care industry have helped us develop a menu of offerings that help many homeowners needing emergency tree care. Whether you need help after a storm or notice a branch about to fall, the Green Drop team has certified arborists ready to help you 24/7.
Tree Removal
Fallen trees or branches can block roadways, damage structures, and disrupt power lines. Our experienced team is equipped to safely remove fallen trees and debris, minimize further damage, and ensure your property's and its occupants' safety.
Storm-Damaged Tree Assessment
Our certified arborists assess storm-damaged trees to determine the extent of the damage and the best course of action. We'll provide a comprehensive evaluation and recommend whether tree removal or restorative measures are needed.
Tree Pruning & Trimming
Sometimes, storm-damaged trees can be saved with strategic pruning and trimming. We'll carefully trim away hazardous branches, restore the tree's balance, and promote healthy growth.
Emergency Support Systems
Our team can install temporary support systems to stabilize storm-damaged trees, preventing further damage until a more permanent solution can be implemented.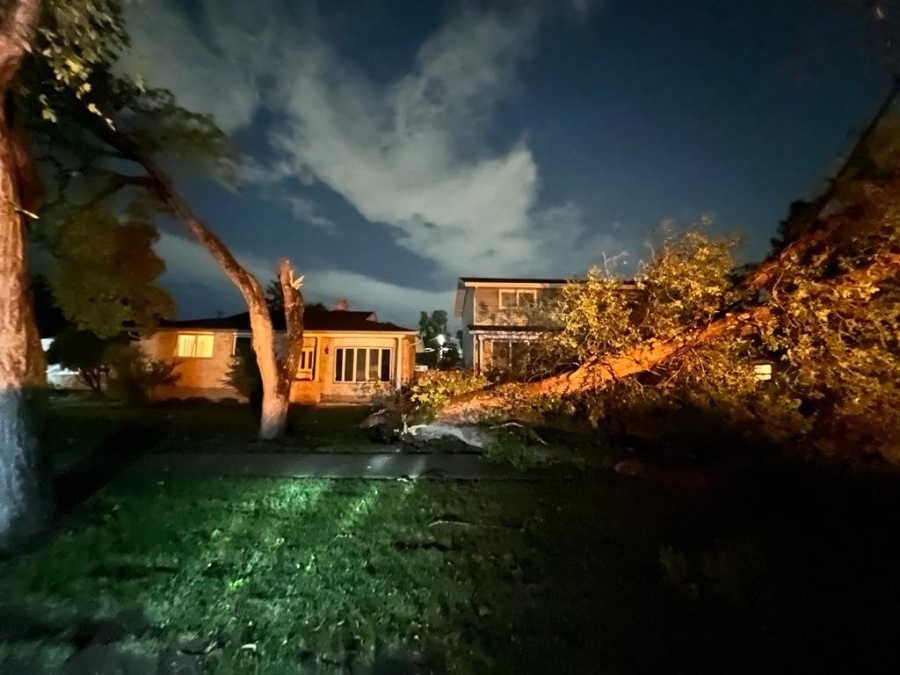 *Service availability may vary by location
Schedule Your Free Tree Care Assessment
How Green Drop Helps When Emergencies Strike
Our processes for tree care have been honed over four decades of business and have given us a leg up as we develop how we help your trees when you have an emergency. Since we've seen it all, not much will get past us while we get your property back on track.
Immediate Responses
Storms don't wait, and neither do we. Our dedicated emergency response team is available 24/7 and ready to deploy immediately to address your tree-related emergencies.
Experienced Professionals
Our team of certified arborists and tree care experts has years of experience dealing with storm-related issues and other emergencies. We combine expertise with state-of-the-art equipment to handle even the most challenging situations.
Safety First
Your safety and the safety of your property are our top priorities. We follow industry best practices and adhere to strict safety protocols to ensure that our emergency services are carried out without additional risks.
Nationwide Coverage
With our extensive network of professionals and resources across Canada, we can provide emergency storm services in various locations, no matter how remote.
Comprehensive Solutions
Whether it's tree removal, pruning, or support system installation, we offer a wide range of solutions to address different storm-related challenges. Whatever your situation, we'll work with you to create a personalized option to get your property back to 100%.
Weather the Storm with Green Drop
Don't wait until the next storm hits. The Green Drop experts understand how to help you with any weather-related emergency. Our trained professionals are experienced in a variety of situations and are ready to get you back on track.

*Service availability may vary by location
Call us for immediate assistance in any storm-related tree emergency. Our hotline is open 24/7, and our team is ready to assist you.