Green Drop has created a proven blend of micronutrients trusted by lawn owners across Western Canada. But we don't just help lawn owners. In Calgary, we also help farmers and ranchers with their fertilizer blends.
When you need unique and quality products, you can turn to Green Drop for outstanding products from great fertilizer supplies in the area.
How Agricultural Fertilizer Products Work at Green Drop
We know that the demand for efficient and flexible applications has been rising steadily, so we've created options that provide Calgary farmers with the fertilizer options that are key to healthy, robust crops.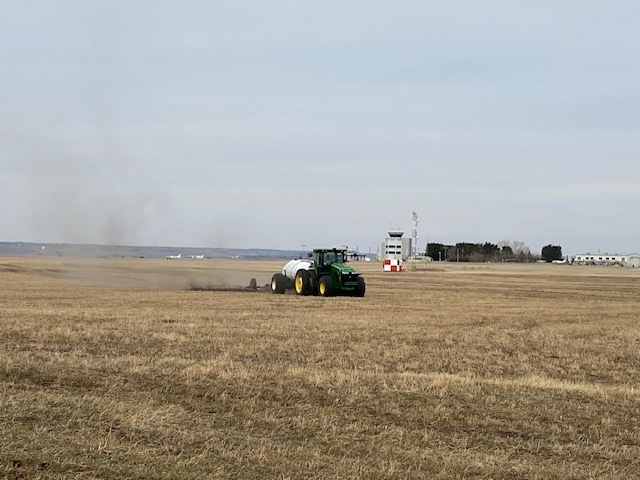 We recommend speaking with one of our team members for farm products to ensure you get the correct quantity and perfect blend for your specific needs. From there, we'll create the mix by utilizing our connections with fertilizer suppliers. You can finally take the guesswork out of fertilizing your fields and focus on effective crop growth.
We Understand Fertilizer Applications for Farms
Working on a farm or with farmers requires knowledge and specialized experience. Our team knows the best fertilizer application techniques for lawns and has worked hard to understand what farmers need from their fertilizer.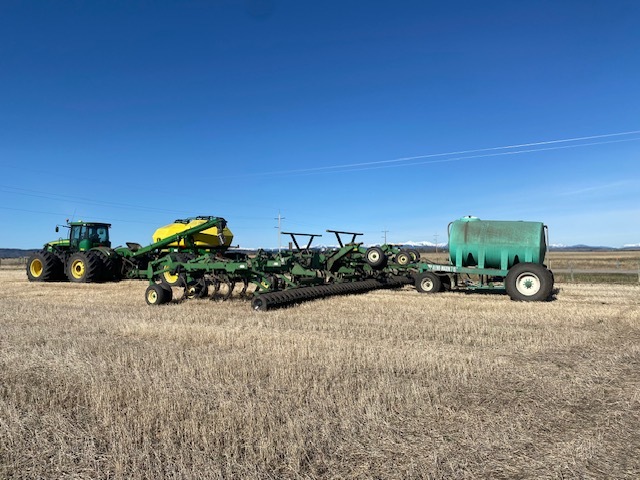 In-Furrow Fertilization
When fertilization is done in-furrow, it's typically applied close to the seed furrow. By placing the nutrients close to the seed while it germinates, young plants can easily access those nutrients for better growth.
If your crops are younger or require an in-furrow (or pop-up) fertilizer, we can create your custom blend with this in mind. This way, you don't get the wrong nutrients that could harm plants.
Foliar Fertilization
Depending on what they are, your crops may require a foliar fertilization application. This spray application works well for row crops like corn or wheat, especially when they're just starting to bloom. Because this kind of fertilizer is applied directly to leaves, it's vital to ensure that you use the right products and formulation for the type of plants you have.
You'll never be left in the dark because our team will provide you with detailed info about the products and application process associated with their fertilizer recommendations.
The Perfect Blend of Macronutrients
For residential lawns, Green Drop uses a patented blend of nutrients to ensure that yards look vibrant and lush. We extend the same courtesy to our farming partners, combining the best nutrients to ensure your crops are set up for success all season long.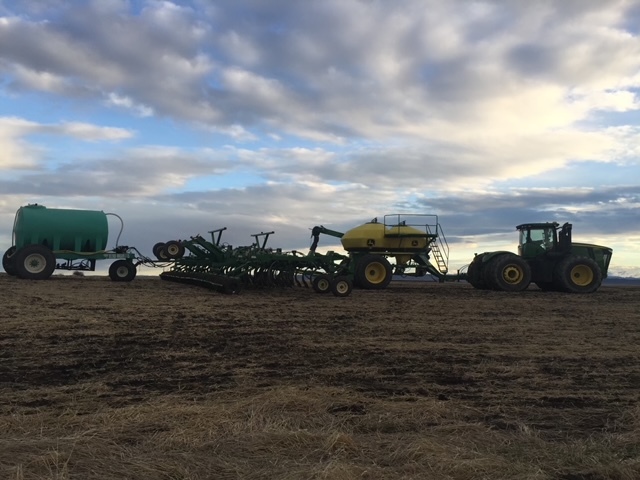 In our fertilizer mixes, you'll find macronutrients like:

Nitrogen
Potassium
Phosphorus
Sulphur
Iron
Once we understand your needs, we'll customize your blend for each plant to guarantee they have what they need to be fertile.

Green Drop Has You Covered with Farm Fertilizer
Gone are the days of searching for a partner in fertilizer treatments. Green Drop is here to help Calgary farmers and ranchers have successful growing seasons.
Customized blends, knowledgeable team members, and ethical fertilizer suppliers mean you get only the best quality products. Strengthen your plants and find the right fertilizer blend for you today.
Reach out today for information and pricing.

Plant Location:
1312 Elevator Road
Crossfield AB
T0M 0S0
Contact:
Chuck Heuser
Need Agricultural Services?