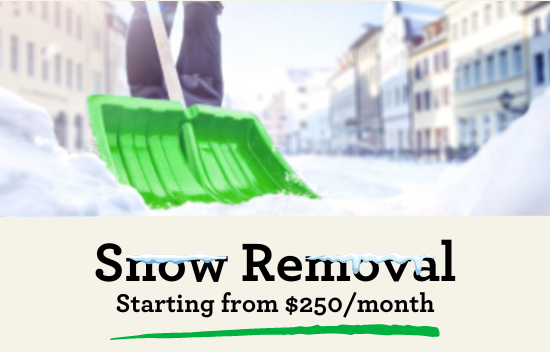 When winter hits, snow is a genuine concern. If you don't have the time or equipment to handle snow removal, services from a professional company are the way to go.
Green Drop will get your lawn on track and your property free from snow. This service includes:

24 Hour Guarantee
Flat Rate, Monthly Payments
Unlimited Visits
Snow Fully Cleared to the Pavement (with IceMelt Add On)
Monthly IceMelt Add On
Don't spend your time out in the cold. Turn to Green Drop for professional, efficient snow removal that's there for you after every snowfall.
*NOTE* Snow Removal is currently not available in our Winnipeg location.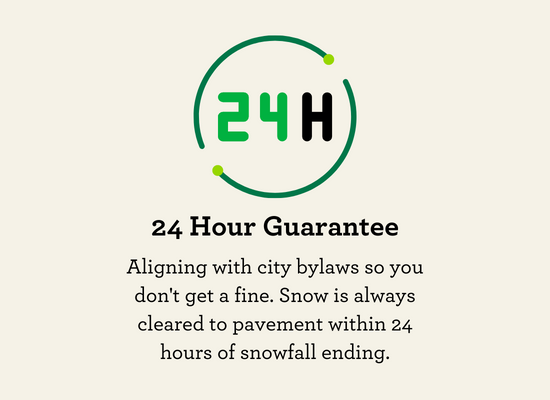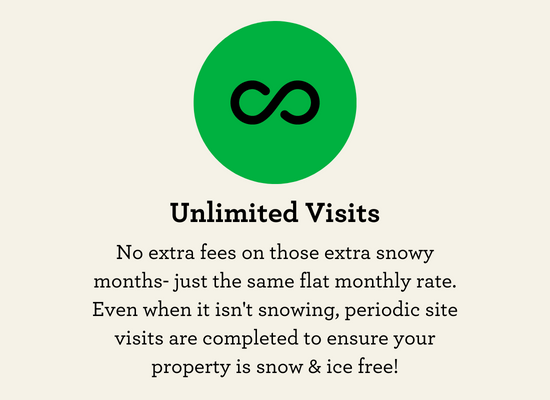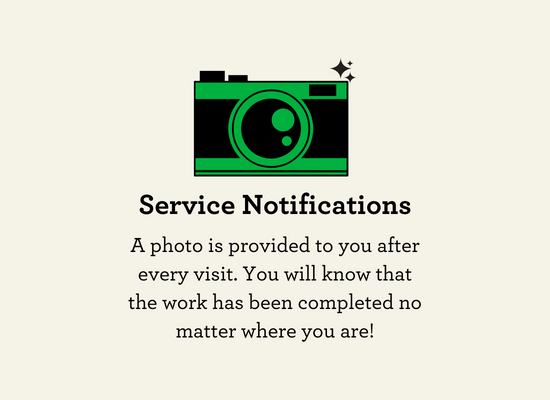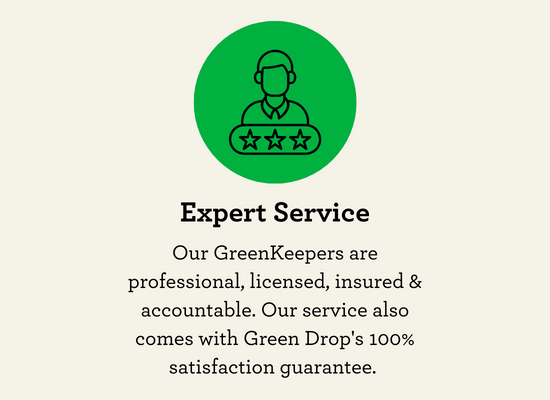 Let it snow
Book Your Snow Removal Service Now
Available in all Green Drop locations except Winnipeg
Remove Snow and Worry Less About Your Outdoor Spaces
Regular snow removal is helpful on multiple levels for homeowners. You lower the risk of injury or property damage, don't need to purchase fancy equipment, and save time. A professional service is a great way to keep your property looking its best.
What Does Green Drop Do for Snow Removal?
A snow removal company often has particular parameters for how and when they'll complete services. Green Drop has made snow removal processes easy to understand and inclusive, so we can help you whenever snow happens.
24-Hour Guarantee
A 24-hour guarantee means we'll be at your home within the day after a snowfall. This way, you're not stuck waiting to be dug out or figuring out how you'll do it yourself. Our team knows just what to do for maximum efficiency.
Unlimited Visits
One thing we've committed to with our services is providing unlimited visits. That means no matter how often snow falls in the winter. We'll be at your property to clear everything away and ensure you can access your outdoor spaces and keep up with aesthetics.
Everything Over Trace Amounts Cleared
As with all of our services, we've honed the process to be the most thorough possible. It's important to us that we rid your property of potential hazards and any significant amounts of snow. The professionals on our team understand the best tactics to ensure that everything is cleared.
IceMelt Add On
Add IceMelt service to your monthly snow service. Green Drop's ice melt application enhances safety by quickly melting ice and snow, reducing the risk of slips and falls for both pedestrians and vehicles. Ice melt also helps prevent the formation of dangerous ice patches, which can be particularly hazardous when driving or walking.

This essential addition will ensure that you and your family get the most out of your package. Protect your driveway with ice melt for practical safety and convenience during winter weather conditions.
Why Use a Professional Snow Removal Service?
Paying for snow removal may be something you've never considered, but it can save you time and physical effort in the long run. Leaving this essential process to the professionals ensures your safety with better equipment for more thorough clearing.
It Makes Things Safer for You & Your Property
Setting up professional removal services makes keeping yourself and your property safe easier. Because you don't have to suit up and go out into the cold, you won't have to worry about the injuries associated with shovelling or removing snow alone. Because we have specialized equipment and professionals, we can keep your property safe from damage if you don't have the right experience.
A Professional Uses Top-Notch Equipment
It's essential to have the right tools for snow removal. You can turn to professionals to avoid upgrading equipment regularly or not having the best. They'll have the best possible equipment available and can use well, so you don't need to think about expensive purchases or spend time researching equipment.
It Makes Things Look More Aesthetic
Professional equipment and experts with experience are a great bonus with snow removal because it helps your outdoor spaces look great instead of handling that on your own and maneuvering snow piles out of the way.
Quick & Efficient Removals
A professional can take care of removals faster than you would on your own. The stronger equipment and larger team help us handle the snow removal with little mess and even less fuss. Then you're free to go about your business.

Clear Down to the Ground
We make sure driveways, alleyways, and pathways are cleared right down to ground level, to prevent ice build-up and slippery situations.
Green Drop Takes Snow Removal Seriously
We know that entrusting your driveway and lawn to someone requires profound trust. That's why we aim to keep our process streamlined and effective every time. Our team is serious about taking care of your property and making it a safe and enjoyable space for you and your family, even when the weather is bad.
Professional Team
We train our team in best practices and ensure they understand the most effective ways to remove snow and protect your property. You can count on us to use top-of-the-line equipment well and save you time while keeping things professional. We're also available whenever you need so that you can come to us with questions and issues.
Quality Commitment
We want you to have the best possible experience whenever we provide a service. Our commitment to quality products and tools ensures your lawn improves with each program. The team invests significant time into training, keeping up with best practices, and guaranteeing that our products are environmentally sound and the best we can provide.
Share Each Step of the Process
While snow removal isn't as in-depth a process as some of our other services, we still want to share what we've done and how it's been accomplished. That's why we'll provide photos of your space after each visit. We will also clearly lay out what the service entails before we visit.
When Is It Time to Try a Snow Removal Service?
In the past, you may have felt that snow removal services weren't a necessity. But if you've noticed that it's harder and harder for you to take care of your outdoor areas after snow, it's time to consider adding this service to save you time and energy.
You Physically Can't Handle Removal on Your Own
You might be injured or dealing with an impediment that makes it more difficult to physically commit to completing the removal on your own. When you can't handle the snow removal on your own, we can take over so you can breathe a little bit easier.
Snow Sticks Around Because You Don't Have the Time
Notice that it's been days since the last snowfall, and there's still snow around your drive? It might be because you cannot thoroughly remove the snow around your property. Suppose you've found that the accumulation is still around after a few days, or you could only remove the minimum amount to go about your day. In that case, professional services are a great solution. We can take care of all the snow and clear your property quickly.
Lack Proper Equipment
There are a variety of tools that you can use when you're trying to remove snow from your lawn and driveway. Some, like shovels, are easier to come by, while others aren't as accessible for folks outside the industry. If you want to avoid the cost of equipment or don't have the highest quality shovel, working with experts will help you keep up with removal without needing a bunch of equipment.

Let it snow
Book Your Snow Removal Service Now
Available in all Green Drop locations except Winnipeg
What Are the Costs of Snow Removal?
The cost of snow removal will vary depending on the company and the specific type of service you're getting. Some professionals will charge by the service or visit, so you pay every time the company comes to your home. Some places charge based on the property size they have to clear, and then if you need any additional services, you're looking at an additional cost.
Green Drop offers snow removal at a flat rate of $250, so you'll never have to worry about paying extra for more visits. We just come to your home and ensure that the snow is cleared.
Enjoy the Snow and Let the Professionals Handle the Removal
There's no reason you shouldn't enjoy the snow, whether just enjoying the visuals or playing in the fresh powder. But that doesn't mean that you have to deal with the frustration that can come along with removing the snow from your yard.
If you're ready to take this essential chore off your plate, turn to Green Drop. We're here to make your life easier with complete snow removal whenever you need it.

Let it snow
Book Your Snow Removal Service Now
Available in all Green Drop locations except Winnipeg