Looking for ways to protect your lawn from snowfall or light up the night during the holidays? Green Drop has winter services to cover you all season long.
We can help you with services like:
Complete Snow Removal – our inclusive pricing includes unlimited visits and a 24-hour guarantee.
Holiday Lighting – a fully insured team handles complete installation, maintenance, and removal.
When you're ready to take the stress out of winter lawn care, Green Drop knows what to do.
Hands-On Service Through the Winter
While most plants and trees go dormant during the winter, that doesn't mean your lawn won't need a helping hand to bounce back once spring rolls around. All of Green Drop's lawn care services work together to help your property overwinter successfully, but that's not all we can do.
When you need the extra assistance of professionals to remove snow or add sparkle to holidays like Christmas, New Year, or Hanukkah, we know just what to do.
Snow Removal Services
Turning to the professionals when snow falls offers peace of mind that your lawn is cared for while you and your family avoid injury. Our team of professionals combines years of experience with specialized equipment to make your lawn an inviting space, even when you can't enjoy the outdoors.
What Green Drop Snow Removal Includes
When searching for a snow removal service for your driveway and sidewalks, you likely have a few criteria essential to making a decision. Green Drop has simplified this process by creating an inclusive plan for snow removal.
By partnering with Green Drop, your snow removal service will include the following:
Professional grade, specialized equipment.
Insured experts who have experience and training in snow removal to protect lawns.
A 24-hour guarantee – meaning the team will visit your yard within 24 hours of snow.
Everything except trace amounts of snow cleared.
Unlimited visits to your property.
An inclusive price for your package that will last you the entire season. You never need to worry about hidden fees or costs.
*NOTE* Snow Removal is currently not available in our Winnipeg location.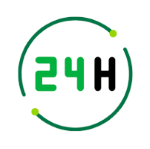 24 Hour Guarantee
Aligning with city bylaws so you don't get a fine. Snow is always cleared to pavement within 24 hours of snowfall ending.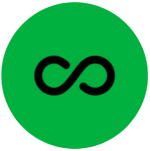 Unlimited Visits
No extra fees on those extra snowy months- just the same flat monthly rate. Even when it isn't snowing, periotic site visits are completed to ensure your property is snow & ice free!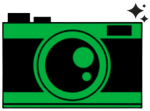 Service Notifications
A photo is provided to you after every visit. You will know that the work has been completed no matter where you are!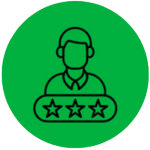 Expert Service
Our GreenKeepers are professional, licensed, insured & accountable. Our service also comes with Green Drop's 100% satisfaction guarantee.
Why Residential Snow Removal is a Good Idea
As a homeowner, ensuring that your driveway is clear during the winter provides many benefits. By committing to snow removal, you avoid potential damage to your asphalt or car while keeping yourself and your family safe from injury.

Additionally, choosing professionals means you don't have to purchase snow removal equipment and can rely on our experts for top-of-the-line tools. You can also count on us for quick and efficient removals that minimize your day's disruptions.

Overall, residential snow removal makes it easier to maintain your driveway and outdoor aesthetics, even during the winter.
Let it snow
Book Your Snow Removal Service Now
Available in all Green Drop locations except Winnipeg
Holiday Lighting Services
For creative and unique lighting designs, you can come to Green Drop. We offer a full array of options for lighting displays for holidays from Christmas to Diwali. Take advantage of this time-saving service and get back your time during holiday preparations.
How Green Drop Holiday Lighting Services Work
Professional lighting services during the holiday allow you to enjoy lighting options without going it alone. When you're ready to hand the heavy lifting to the experts, Green Drop knows what to do.
Our holiday lighting services include the following:
WCB-Insured Team Members.
Custom themes, colours, and designs for full customization.
Professional installation and removal.
Maintenance and storage when the lights are not needed.
Packages to suit every budget. Starting at $500.


Why Should You Invest in Holiday Lighting Services
Choosing professionals for your holiday lighting is a great option when you need or want to take outdoor decorating off your plate. This service saves you time and money in the long run, so you can focus on the other essential tasks you need to do and won't have to sacrifice free time to decorate the outside of your home or trees.
When you give your lighting over to professionals, you don't need to worry about executing an idea or being creative, the experts can handle that. Our services are also fully customizable, so we can help you accomplish any design idea you have.
Additionally, choosing a professional service is a solid option if you're worried about the safety of yourself and your family. Professional services mean avoiding faulty wires, climbing a ladder, or dealing with equipment you don't have complete control over.
'tis the season
Book Your Holiday Lighting Service Now
Save Time and Enjoy the Winter with Green Drop Services
Whether you need a season-long option for snow removal or want to enjoy holiday lights without the hassle of installing them yourself, Green Drop has the team to help you. We'll be there whenever you need us with maintenance options and customizable packages.
With 100% satisfaction guarantees included with any service, we want you to have the best coverage even during the winter.
Ready to get started? Check out our packages or talk to the team about customizing your services today.