Picture this: your water heater breaks down. You don't have the skill set to fix it, so you call a company that has licensed experts. They'll come out, diagnose the problem, and fix it so you don't have to. As a homeowner, it's par for the course to call professionals for emergency repairs and regular maintenance.
But that shouldn't only happen inside your home. A certified professional is a great option when it's time to care for your outdoor spaces, like your trees. A tree care company should have several experts who have specialized knowledge and training about pests and diseases, trimming techniques, safety precautions, and other vital facets of tree maintenance.
In the tree care industry, the most respected and well-known of these professionals are ISA-certified arborists. As you familiarize yourself with tree care services, it's good to answer the question: what is an ISA-certified arborist? Does certification matter?
We're covering everything you need to know about the qualifications, knowledge, and expertise that certified arborists bring to the table and how Green Drop can help you preserve the health and longevity of your trees.
What is an ISA-Certified Arborist?
An ISA-certified arborist is a tree care professional certified by the International Society of Arboriculture (ISA). Certifications with the ISA are voluntary and mean someone has met high industry standards of knowledge, ethics, and experience caring for trees.
For certification, an arborist must demonstrate a superior understanding of tree care concepts like pest and disease management, pruning and cutting techniques, etc. These certifications are intended to show a passion for trees and a dedication to their communities and keeping trees healthy in their area.
The ISA states that this accreditation is their most popular and is accredited by the ANSI National Accreditation Board (ANAB). This means that it meets or exceeds ISO 17024 standards for certification bodies.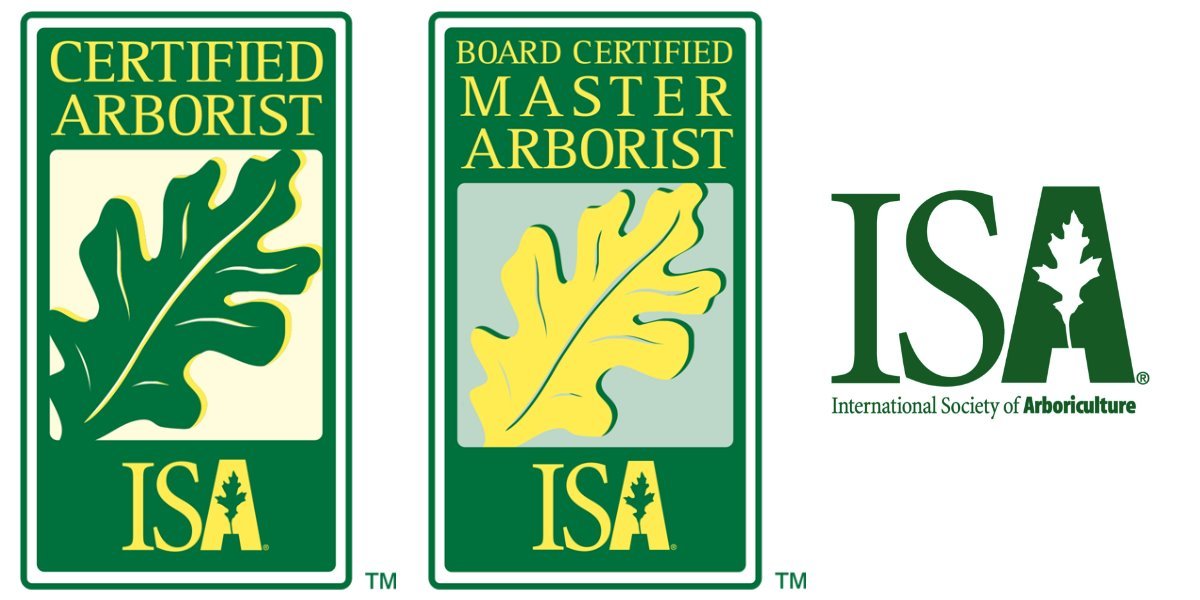 Crash Course: Understanding the ISA
The International Society of Arboriculture (ISA) is a globally recognized tree health and disease management authority. The non-profit organization was founded in 1924 and calls for the highest industry standards for professional tree care, planting, and removal.
The ISA oversees the certification of tree workers and ensures that the organization verifies only qualified arborists. They also regularly publish educational materials promoting public awareness about good tree maintenance's importance.
What ISA-Certified Arborists Bring to the Table
Not all tree workers are created equal, and certification makes a big difference in the care of your trees. Below, take a look at the knowledge and expertise that certified arborists can bring to the table:
Understanding of Tree Biology and Growth
Professional arborists are well-versed in tree biology. They understand how the different components of a tree function together and contribute to its overall health and growth rate.
They also know other critical biological processes, like root system development, reproductive processes like flowering and fruiting, photosynthesis, nutrient uptake, water management, and more.
Knowledge of the Right Pruning Methods
Pruning a tree can cause it to experience stress, even when using the proper techniques. Professional arborists are trained to prioritize the long-term health of a tree and only use clean tools and specific cuts to minimize damage to the tree. This also helps to reduce the tree's exposure to pests and disease immediately after cutting.
Understanding of Tree Species and Planting
A certified arborist can help you choose the right tree species for your yard based on criteria like your local climate, available space for planting, disease resistance, and the surrounding ecosystem.
This helps ensure that the trees you plant have the best chances of success and minimizes potential problems in the future. For example, you don't want to plant a tree that will outgrow the allotted space or grow poorly in your soil type.
Mastery of Tree Disease Diagnostics
Certified arborists are trained to recognize many tree symptoms that can indicate potential problems. This includes leaf discoloration, wilting, cankers, galls, abnormal growth, and insect activity. Because of this knowledge, they can act quickly to treat affected trees and preserve their health and longevity.
Arborists can also collect samples of bark, leaves, or other specimens as needed and send them to a laboratory for analysis. Since many pests and tree diseases can masquerade as one another, this additional level of access enables them to ensure proper diagnosis and treatment with every tree they examine.
Awareness of Proper Safety Practices
Before starting any tree work, a professional arborist will assess risk. This reduces the chances of problems once work is underway. A good evaluation will consider the condition and stability of the tree, its proximity to other structures, and environmental conditions that could contribute to potential hazards.
Professionals also wear specialized gear, ropes, and harnesses to stay safe when working on trees. Their sharp and clean tools reduce the transfer of bacteria and other microbes to a tree's open wounds. Consistently applying these safety practices helps mitigate risk and sets the stage for healthy, long-lasting trees.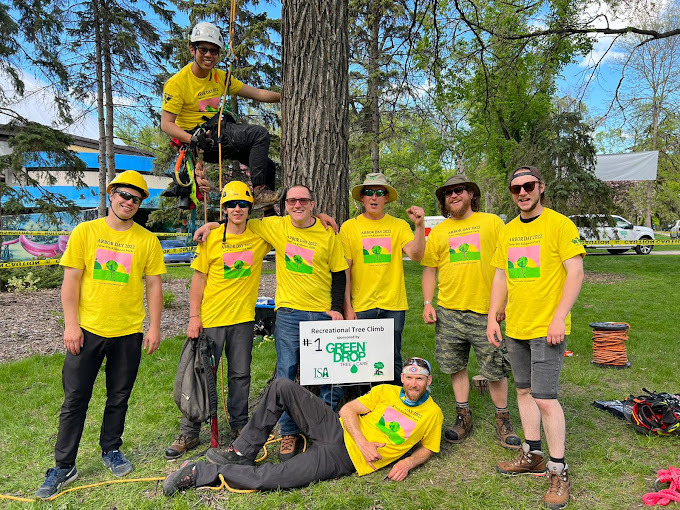 Why Professional Companies Hire ISA-Certified Arborists
Since trees are such an integral part of the environment, it's essential to ensure the people caring for them have the right qualifications. That's why parks, property management companies, and other professional organizations vet and hire certified arborists and ensure a high standard of care.
Comprehensive Tree Care Requires Rigorous Training
To become an ISA-certified arborist, a tree worker typically undergoes a lot of training and education, including hands-on experience and passing a rigorous certification exam. This usually starts with a degree or diploma from an accredited institution in a related field like forestry or horticulture.
Candidates often spend several months to a year preparing for the certification exam. The test assesses an arborist's knowledge and skills in various categories like tree biology, proper cutting techniques, and identifying common pests and diseases.
Candidates can participate in prep courses or use ISA-provided materials to study for the exam. Once they pass, certified arborists must earn continuing education credits to maintain their certification and keep their skills sharp.
Thorough Understanding of Industry Ethical Standards and Best Practices
Certified arborists commit to following the industry's ethical standards and best practices to maintain the highest standards of integrity, honesty, and professionalism. The ISA also requires its arborists to follow a strict Code of Ethics that includes:
Observing all relevant local, state, and federal laws as they apply to tree care
Maintaining the confidentiality of sensitive or personal information that may be received when providing services
Avoiding any conduct that could cause a conflict of interest
Not accepting gifts or payments meant to influence the arborist's professional opinion
By adhering to these ethical standards and best practices, certified arborists promote tree health and contribute to the overall integrity of the arboriculture industry. ISA-certified arborists play a crucial role in preserving urban and natural tree populations by providing reliable tree care services to their communities.
Can Identify and Treat Common Tree Problems More Easily
ISA-certified arborists have both formal education and robust hands-on experience, which gives them a deep understanding of tree biology and care. They can accurately identify tree diseases, pests, and other issues by looking at a tree's symptoms, analyzing environmental factors, and taking lab samples.
Certified arborists also follow Integrated Pest Management (IPM) principles, emphasizing the least-toxic and most environmentally responsible methods for addressing tree health problems. They consider non-chemical options and use pesticides as a last resort.
While non-certified arborists may have valuable experience, ISA arborists are specifically trained to prioritize trees' well-being and firmly commit to tree preservation. They explore alternatives to tree cutting and removal whenever possible and work to minimize disturbance to surrounding ecosystems.
Many ISA-certified arborists are actively involved in education and outreach programs so they can share their knowledge and expertise in their communities. These arborists are part of a professional network that fosters collaboration, knowledge sharing, and adherence to industry standards among tree workers.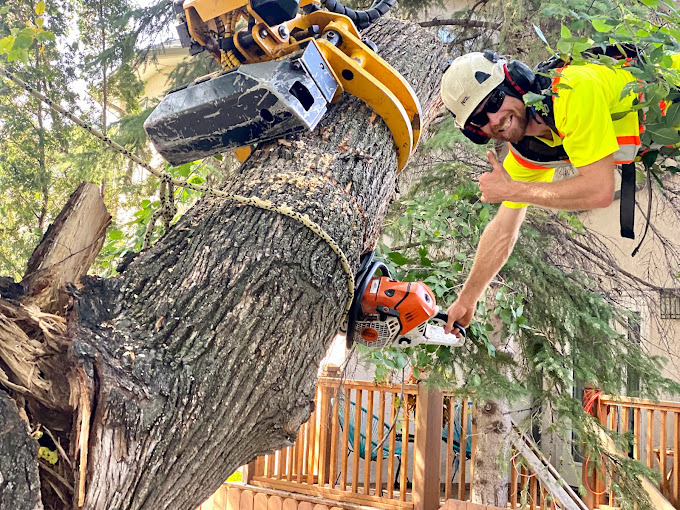 Support the Local Environment
Certified arborists play an integral role in supporting the local environment via responsible tree care practices. This includes preserving mature trees, properly planting new trees, using environmentally friendly pest and disease management techniques, and protecting wildlife.
Because they understand how to minimize stress and use strategies that reduce the impact on the surrounding area, arborists are a wise choice to maintain the local communities. These experts know more about native species and the local ecosystem so they can mitigate severe issues earlier.
Many ISA arborists also participate in conservation and restoration projects that involve planting native trees, removing invasive species, and restoring natural habitats. They may even collaborate with environmental organizations, local governments, and community groups to support tree planting initiatives or environmental conservation efforts.
Contact Green Drop's ISA-Certified Professional Arborists Today
At Green Drop, we know how vital eco-friendly, science-backed arboriculture is for the health of your trees and the environment as a whole. Our team is Canada's largest collection of ISA-certified professional arborists, with more than 14 qualified tree experts throughout Alberta, British Columbia, Manitoba, and Saskatchewan.
Our arborists have been thoroughly equipped with the knowledge, training, and experience to maintain your trees with precision and care. From proper cutting and pruning to diagnosing and treating common tree diseases and pests, Green Drop has the tools and team to help.
Contact us today to discover how ISA-certified arborists can protect and enhance your trees, and join us in positively impacting your community. Our team will speak with you directly and then visit your property to evaluate your trees and offer a free estimate.
Schedule Your Free Tree Care Assessment