We Look After Your Trees, so You Can Look Up to Your Trees!
Trees and shrubs are a significant investment to the beauty and vibrancy of your home and yard. We've been nurturing and encouraging the healthiest and strongest trees and shrubs since our first client, with a full offering of tree care and shrub care services. Our tree care services include:
RootBoost™
Insect and disease control
RootBoost™
It's time to get to the root of tree and shrub health.
Keep your trees and shrubs looking healthy year-round with RootBoost™ , a deep root fertilization service.
RootBoost™ focuses on providing nutrients–applied directly to the roots of your trees and shrubs–that offers health benefits such as disease control and root development, rather than focusing solely on new foliage growth. Excess nutrients are then stored in the roots and become rapidly available when needed for new growth.

Benefits of RootBoost™: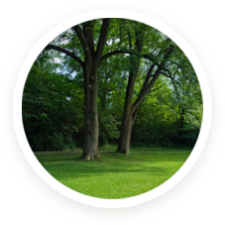 Help trees/shrubs survive through the winter.
Encourages healthy growth the following season.
Especially good in new neighborhoods to help establish new trees/shrubs.
Don't replace your trees/shrubs – RootBoost!
Insect & Disease Control
Insect infestations can be unsightly and damaging to your trees. Protect your investment by calling the tree care experts at Green Drop for help with disease control and preventative measures.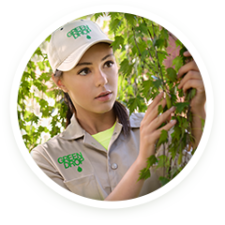 We work to keep your trees healthy to protect from insects and disease
We can diagnose and treat diseases and infestations when they occur
We are specialists in diagnosing and treating the unique insect and disease problems that can affect your trees
Tree & Shrub Pruning
Pruning is the most common tree maintenance procedure. Improper pruning can create lasting damage or even shorten trees & shrubs lifespan. Because each cut has the potential to change the growth patterns, no branch should be removed without a reason. Our GreenKeepers can be counted on to make the right decision for you and your trees & shrubs.
Contact us now for an estimate. We can design the tree care program that is right for you and your trees!
Residential Services