back
What is Dutch Elm Disease?
Reading time: 8 minutes
You notice that one of your elm trees looks off, but you can't puzzle out what's gone wrong. Which means you've come to the internet for answers. You might have even heard the term Dutch Elm Disease in passing, so you're doing your due diligence.
You know that understanding tree health and common diseases that trees in Canada often face is essential for providing your trees with the best care possible. So you want to learn as much as you can.
In this post, you'll learn everything you need to know about Dutch Elm Disease: what it is, how to prevent it, and what you can do if your trees show signs of disease.
What is DED?
Dutch Elm Disease (or DED) is a serious fungal infection that spreads quickly between trees and could seriously compromise a tree's most formative years. In fact, a strain from the 1960s killed 60% of the elm trees infected.
This disease is so severe because once infected, the tree's vascular system may become blocked, preventing it from getting enough nutrients and water.
First recorded in Britain in the 1940s, this disease is carried by elm bark beetles, which like to eat and burrow into the bark of elm trees. In North America, three native species are responsible: the European Elm bark beetle, the Native Elm bark beetle, and the Banded Elm bark beetle.
DED spreads when these insects carry the fungus from one tree to another as they feed, working as a vector for carrying fungal spores to healthy trees. Before you know it, your entire grove could be affected. These days, cutting and pruning tools that do not get adequately cleaned and sterilized before use may also advance the spread.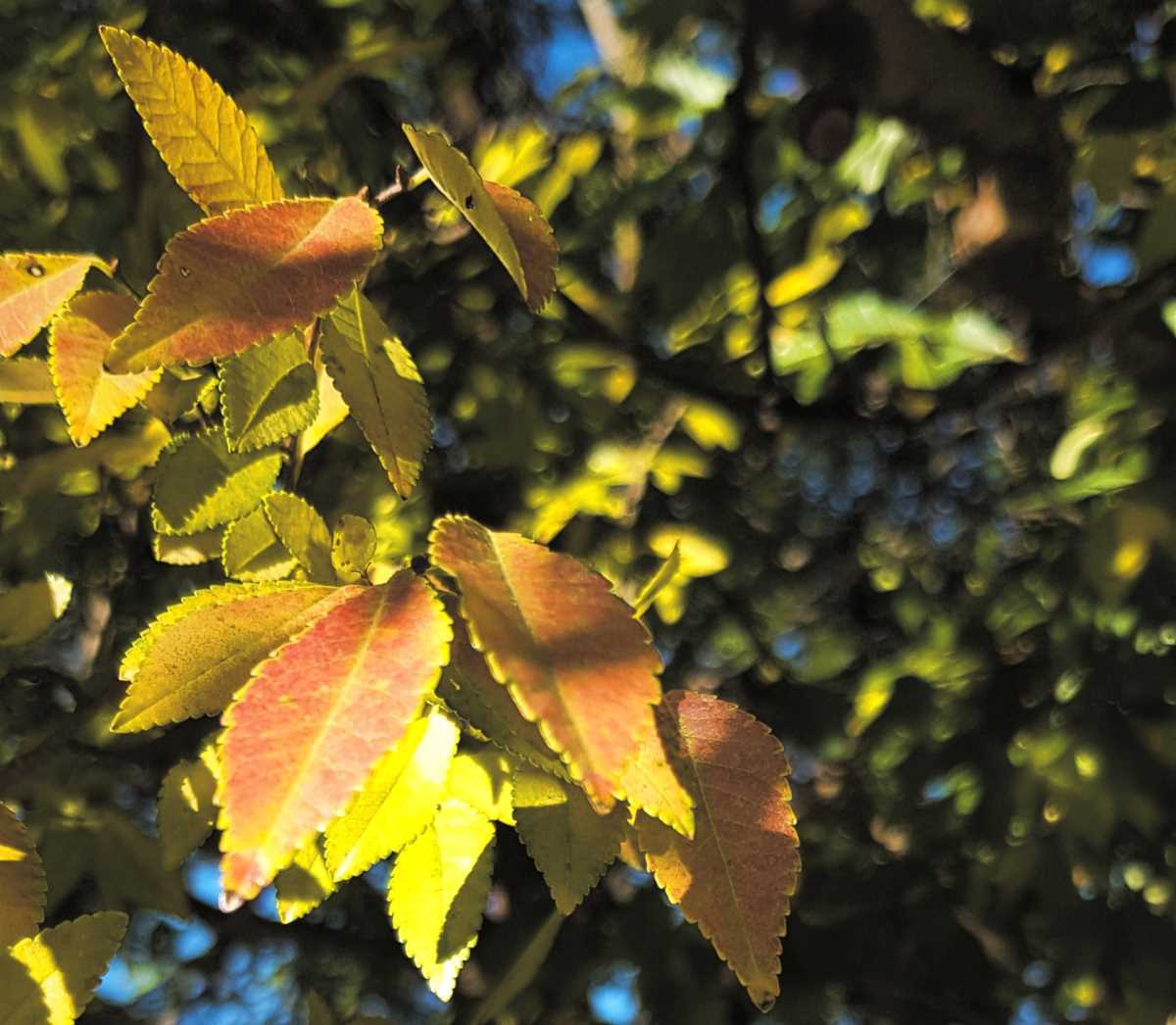 Types of Elm Trees Susceptible to Dutch Elm Disease
All Elm tree varieties are susceptible to Dutch elm disease. However, there are only a few elm species in Canada. These include the:
American Elm – Also known as the White Elm, this species has been in Alberta for hundreds of years. It's the most prevalent in the western part of Canada and even thrives in Saskatchewan, which is beyond its natural range.
Rock Elm – Another species native to Canada, the Rock or Cork Elm, has also been impacted by DED.
Slippery Elm – Though less common, this species is also native to Canada and typically found on the country's eastern side. You'll sometimes see this species called a Red Elm.
Signs of DED
One of the first signs of Dutch Elm Disease is the yellowing and wilting of the leaves on elm trees during the warmer months of summer. Typically, the leaves begin to yellow in clusters, starting at the outer branches and moving toward the trunk over time as the infection becomes more serious.
After a while, the leaves will turn brown but may not fall from the tree. This is called flagging. You may notice leaves falling from the tree out of season (so before fall sets in). Once the disease has progressed, you see a "shepherd's crook," where the tree twigs turn down into a rounded or U shape.
Additionally, discoloration or dark brown or black streaks in the bark can be seen when peeling it back from the tree's base once the disease has spread.
How It Spreads
Most of the time, Dutch Elm Disease is spread by the abovementioned beetle species. These beetles choose weak or susceptible trees as a breeding ground and then overwinter in them, allowing the fungi (an ophiostoma species) to grow and travel with them when they feed.
As they proliferate, more damage is done to the underlying tree structure. Then, as the hibernating beetles begin to emerge from the bark in the spring, they move around with the fungus attached to their bodies. Wherever they land, the fungus can cause infection. If your trees are close together, they can travel between them easily, spreading the fungus as spores fall off the beetles into healthy trees.
The Impacts of DED on Canadian Homeowners
Dutch Elm Disease significantly impacts Canadian homeowners as it can affect many elms, especially American elms, posing a serious threat to the local ecology and the aesthetic value of residential and municipal landscaping.
For example, should DED overtake a large elm tree on your property, that tree will likely need to be removed. It's not easy to replace and will leave a hole in your lawn that's difficult or expensive to fill. If a tree has been on your property for a long time, it's likely to become an invaluable part of your outdoor aesthetics while providing shade and privacy. Plus, removal costs for large, established trees can become considerable and cause undue financial stress.
As a homeowner, you want to keep your trees healthy for as long as possible, so monitoring them regularly is essential to keep disease at bay.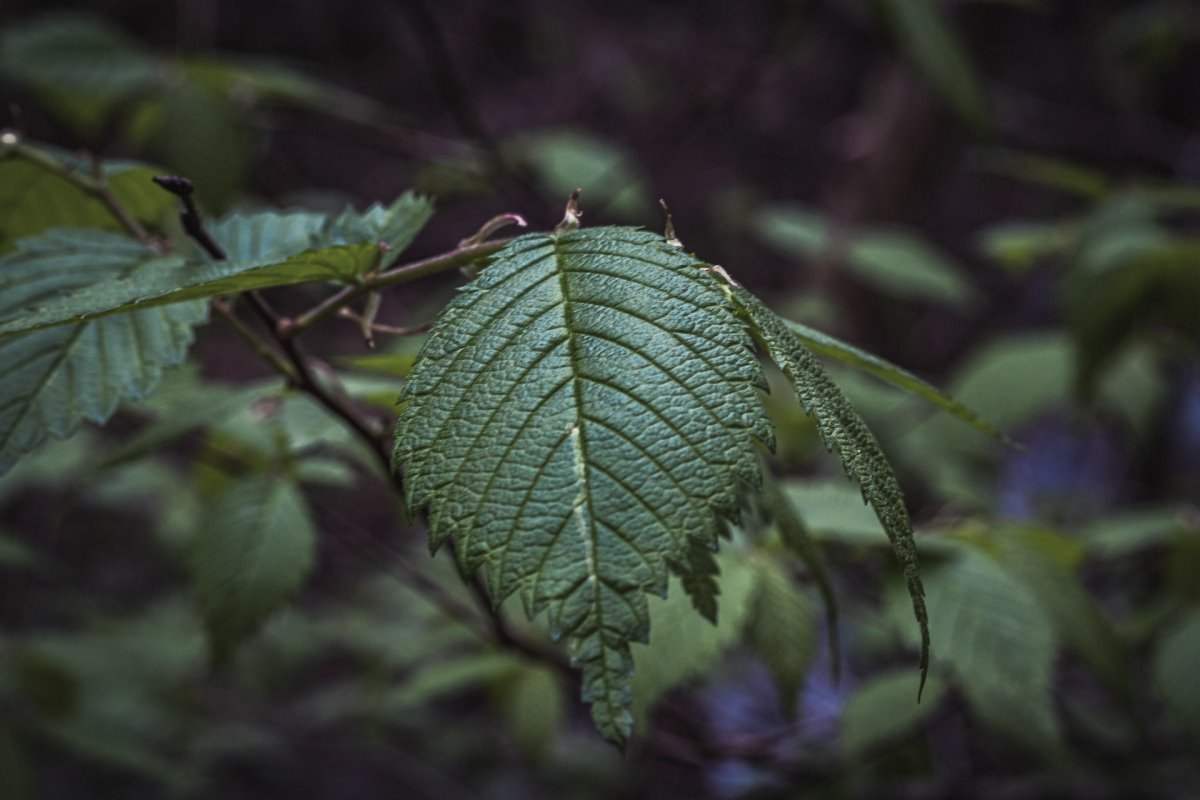 Dealing with Dutch Elm Disease
Since the disease and fungi that carry it can replicate quickly, it's imperative to address DED as soon as you know about it. Otherwise, it may do a lot of damage in a very short amount of time. Here are some practical and tried-and-true methods for getting rid of beetles that can contain DED-causing fungus:
Avoid pruning trees between April and September, when the beetles that feed on elm bark are the most active. There are pruning bans that help keep the practice down. In Manitoba, the ban runs from April 1st to July 31st, while Saskatchewan and Alberta's ban goes from April 1st to August 31st.
Inspect your trees often for early signs of Dutch elm disease, like the wilting or yellowing of leaves at the top, and remove any affected areas as quickly as possible.
Sanitize pruning shears, loppers, and any other tree-cutting equipment you use in between trees to prevent introducing fungus to a healthy tree.
Properly dispose of infected wood so the fungus can no longer spread.
Get the help of a professional arborist in your area for safe and effective removal of the disease.
Awareness & Protection
Ensuring your trees stay protected from serious diseases like DED is a lot of work, and many Canadian homeowners don't have the tools and resources to do this effectively.
Here's how a professional arborist can help you stay vigilant for signs of Dutch Elm Disease and how they protect your trees during all stages:
Early detection – Professional arborists are trained to identify the earliest signs of Dutch Elm Disease, including unusual bark discoloration and yellowing foliage so that infections can be treated promptly.
Accurate diagnosis – A professional can accurately determine whether or not your trees have DED, which is crucial for making sure the proper treatment is provided.
Proper pruning and trimming – Your trees must be adequately maintained to keep the risk of Dutch Elm Disease low. You can't neglect trimming or pruning, but you can't cut your trees back too far. Professional guidance is always beneficial in this situation to minimize tree wounds that would attract fungus-laden bark beetles to come nest.
Proper Sanitation – An arborist will help you dispose of infected wood and tree limbs properly to prevent the further spread of DED.
Effective treatments – Your professional arborist can recommend and apply the proper treatment to elms that are infected or susceptible to becoming infected, like injecting fungicides directly into the affected tree's vascular system to suppress the fungus growth.
Tree preservation – If DED is detected early enough, an arborist can help the tree recover and prevent further damage, such as improving tree health with strategic watering, fertilization, and soil care.
Tree removal – If one or more of your trees have significantly advanced and there's no hope of recovery, arborists can safely and responsibly remove infected trees to prevent the spread of the disease to nearby elms.
Educating homeowners – A professional can provide homeowners with education and awareness materials to help them take steps to prevent DED and empower them to play an active role in protecting their trees.
Types of Elm That Are Resistant to DED
While all Elm trees are at some degree of risk for catching Dutch Elm Disease, a few varieties are more resistant to this type of pest, like the Slippery Elm or the Red Elm.
Other varieties that were found to be more resistant to the development of DED include:
Specific types of the American Elm, including the "Princeton," "New Horizon," and "Homestead" Elms
Certain types of Asiatic elms, including Japanese elms and Chinese Elms.
Hybrid elms have been designed specially to be hardier and withstand more natural elements, including bark beetles and other insects. The "Frontier" Elm crosses Japanese and American elm trees. At the same time, the "Homestead Elm '' was created to merge the insect-resistant qualities of the American and Siberian elm trees.
How to Protect Your Elm Trees With Green Drop
At Green Drop, we take the health and aesthetics of your trees seriously. We can help you develop strong, healthy trees despite climate change and other growing environmental concerns.
Contact us today to learn more about how to prevent Dutch Elm Disease and get a free estimate for treatment.
Schedule Your Free Tree Care Assessment