Introducing SoilBooster™, only from Green Drop
Soil is the foundation for every healthy lawn and garden. Green Drop's new SoilBooster™ improves the quality of your soil so grass and plants will grow faster, stronger, and healthier.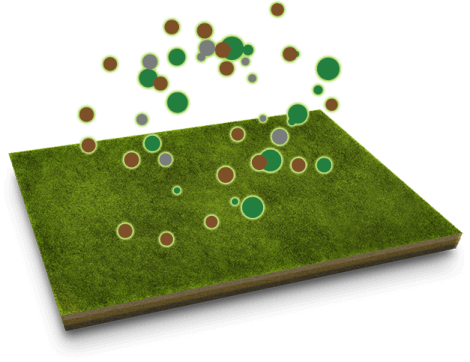 Green Drop SoilBooster™ is an excellent source of over 70 minerals and nutrients. These nutrients help a lawn recover and protect it against the effects of summer stresses. Our application is 100% natural, odor free and safe for children and pets!
Benefits Include
Improves overall health of turf grasses
Improves appearance and color
Benefits soil micro-organisms
Stimulates root growth and speeds seed germination
Increases uptake of trace minerals
Contains micronutrients and amino acids
Speeds up breakdown of thatch
Improves resistance to drought stress
Contact us for more information or Sign Up Now