back
21 Inspiring Ideas For Your Yardcation
Reading time: 7 minutes
Stay safe, relax and enjoy your little piece of paradise this year! Your yard is the perfect place to escape to this summer, and we have you covered with this list of 21 activities and ideas to elevate your yard game and inspire your Yardcation:
1. Backyard Campout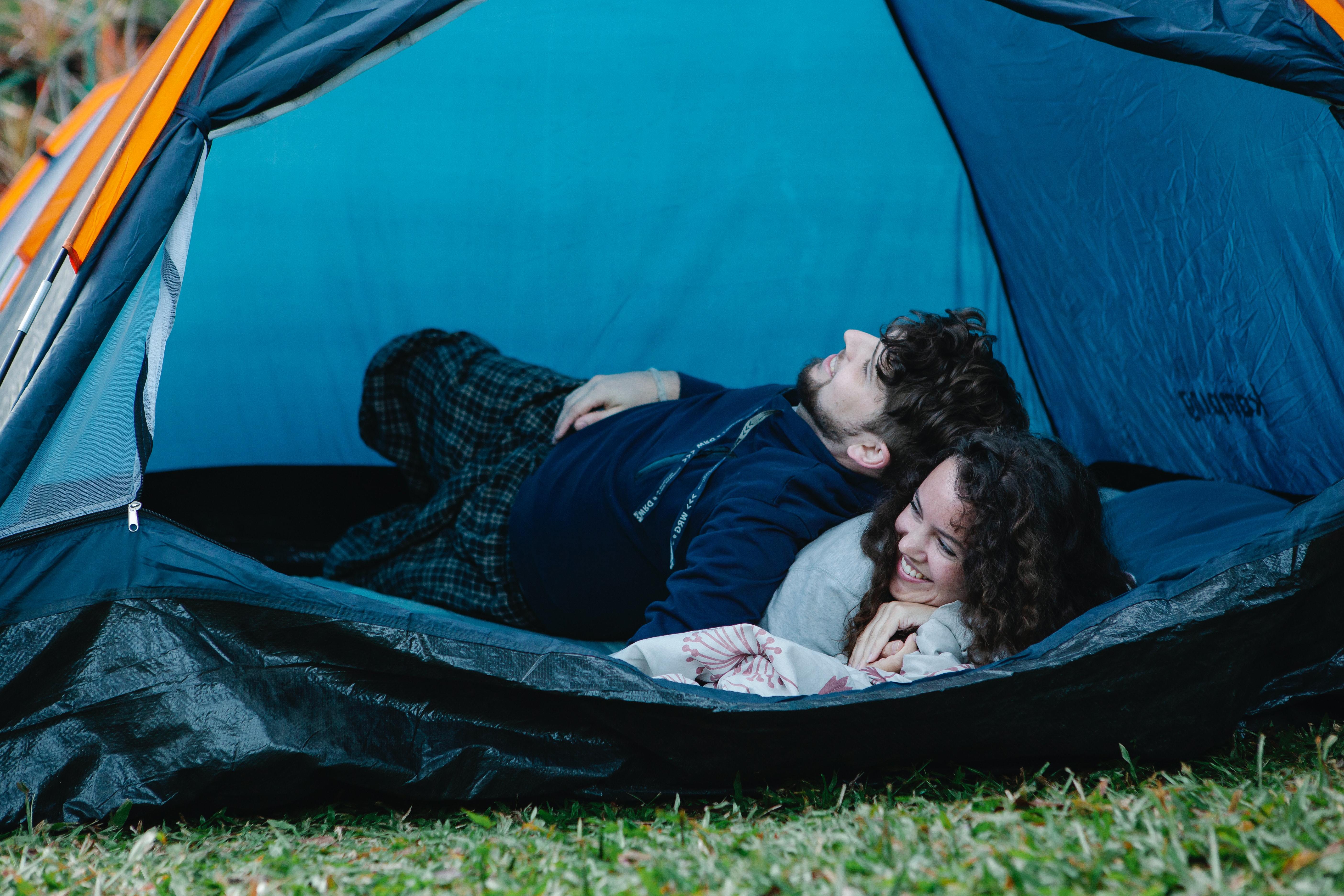 Get your camping gear together & "rough it" in your yard under the stars- bonus is you have bathroom access and no site fees! Cook dinner on your camping grill and eat it out of your camping dishes. Don't forget card games, flashlights, and your best spooky stories.


2. Backyard Glampout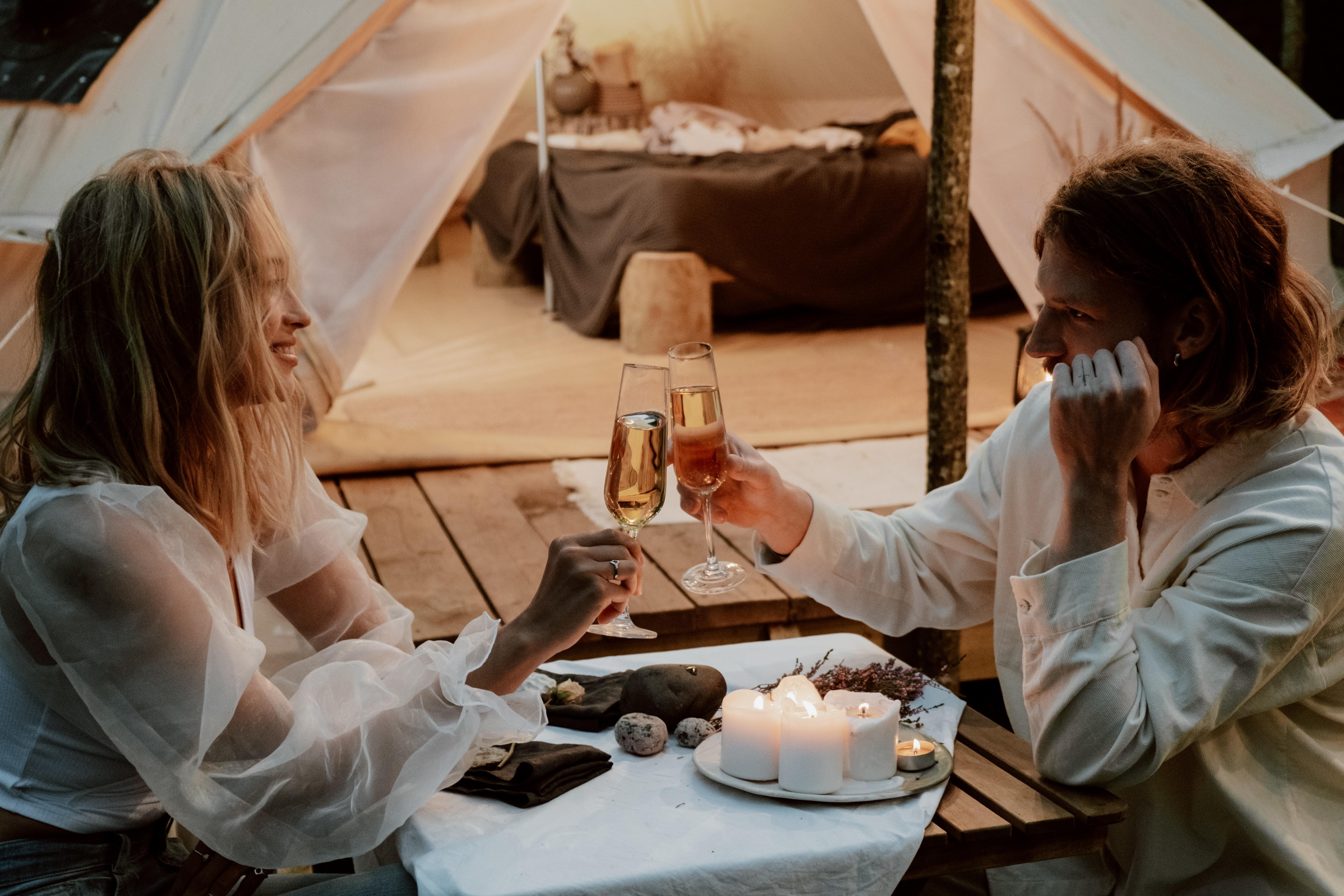 Let's elevate the camping experience and go glamping instead! Run a power cord to your tent and include amenities that make you feel luxurious. Ex: a fan, a computer for movies, a speaker for music, etc. Ditch the hotdogs for a charcuterie board, put an area rug in your tent, add seating or pillows & feel like royalty in your own oasis. If you really want to treat yourself to a retreat rent canvas tent for the occasion!


3. S'mores & Smokies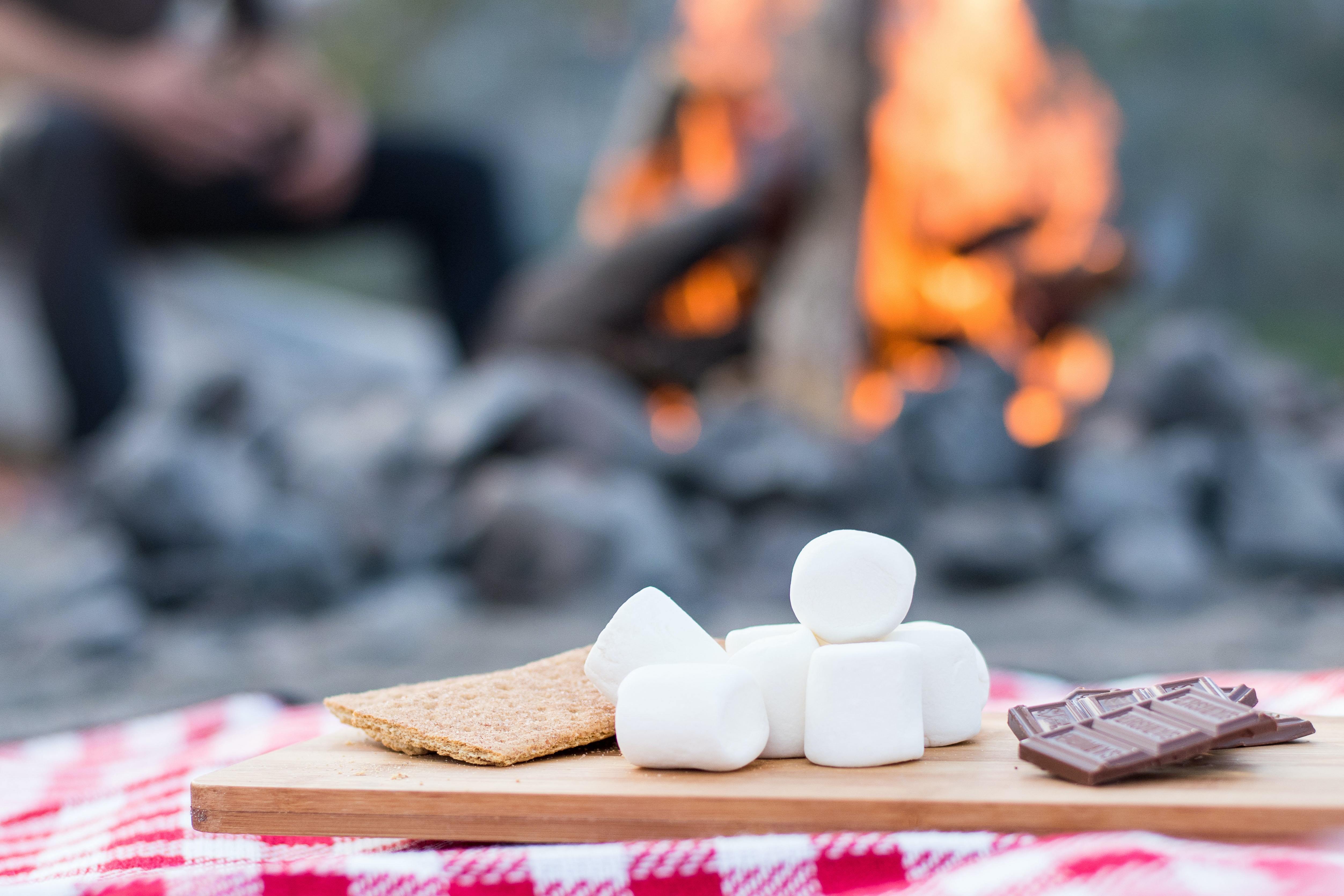 It's not summer without cooking on an open fire. Feel like a kid again and say yes to an evening of classics- smokies (or hotdogs) and smores.


4. Bird Bingo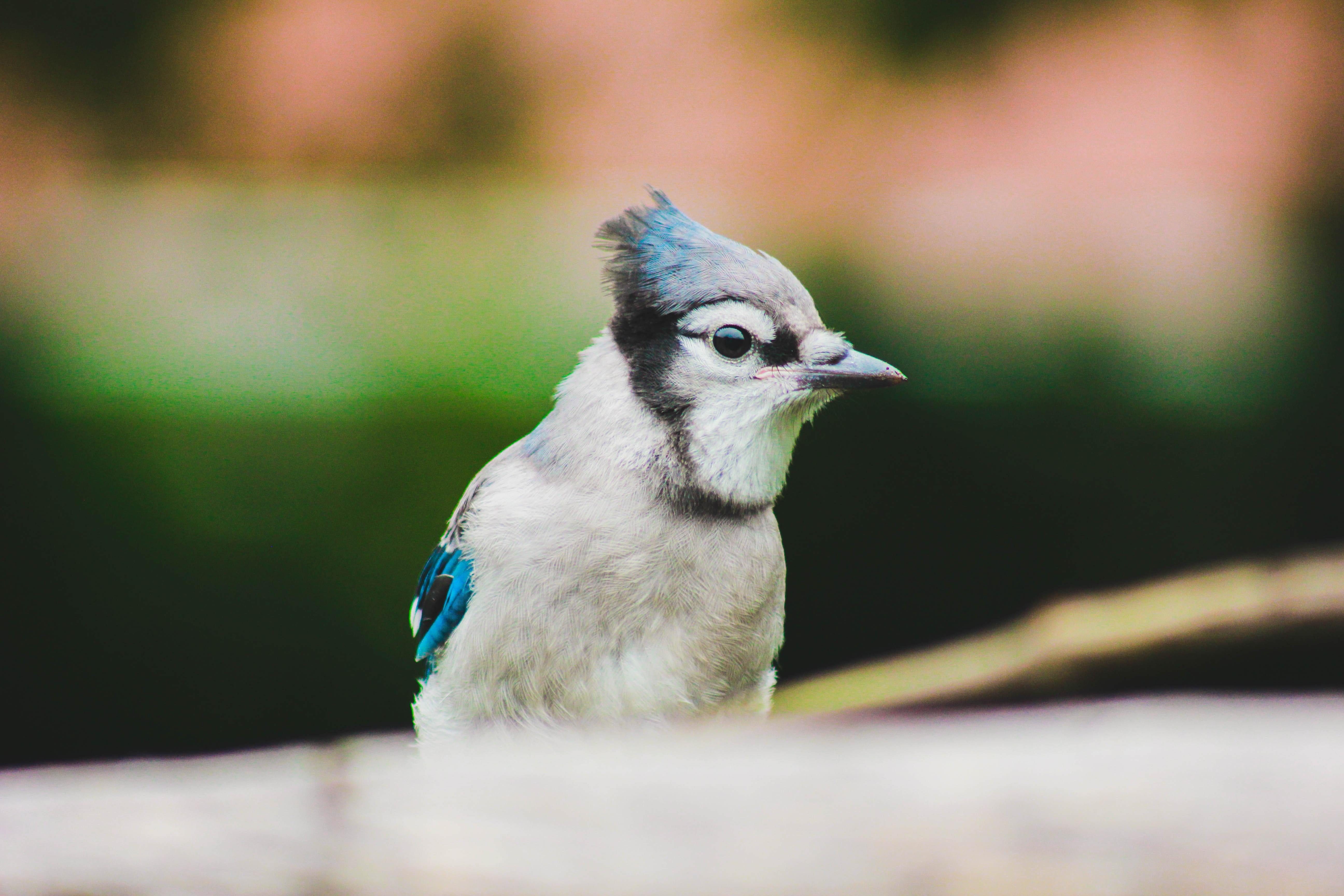 You wouldn't believe how many species of birds you will see throughout the summer- why not make it a challenge to see just how many kinds of birds you see during the season. Check out the online bird guide from the Cornell Lab to help with identification: Bird Guide


5. Star Gazing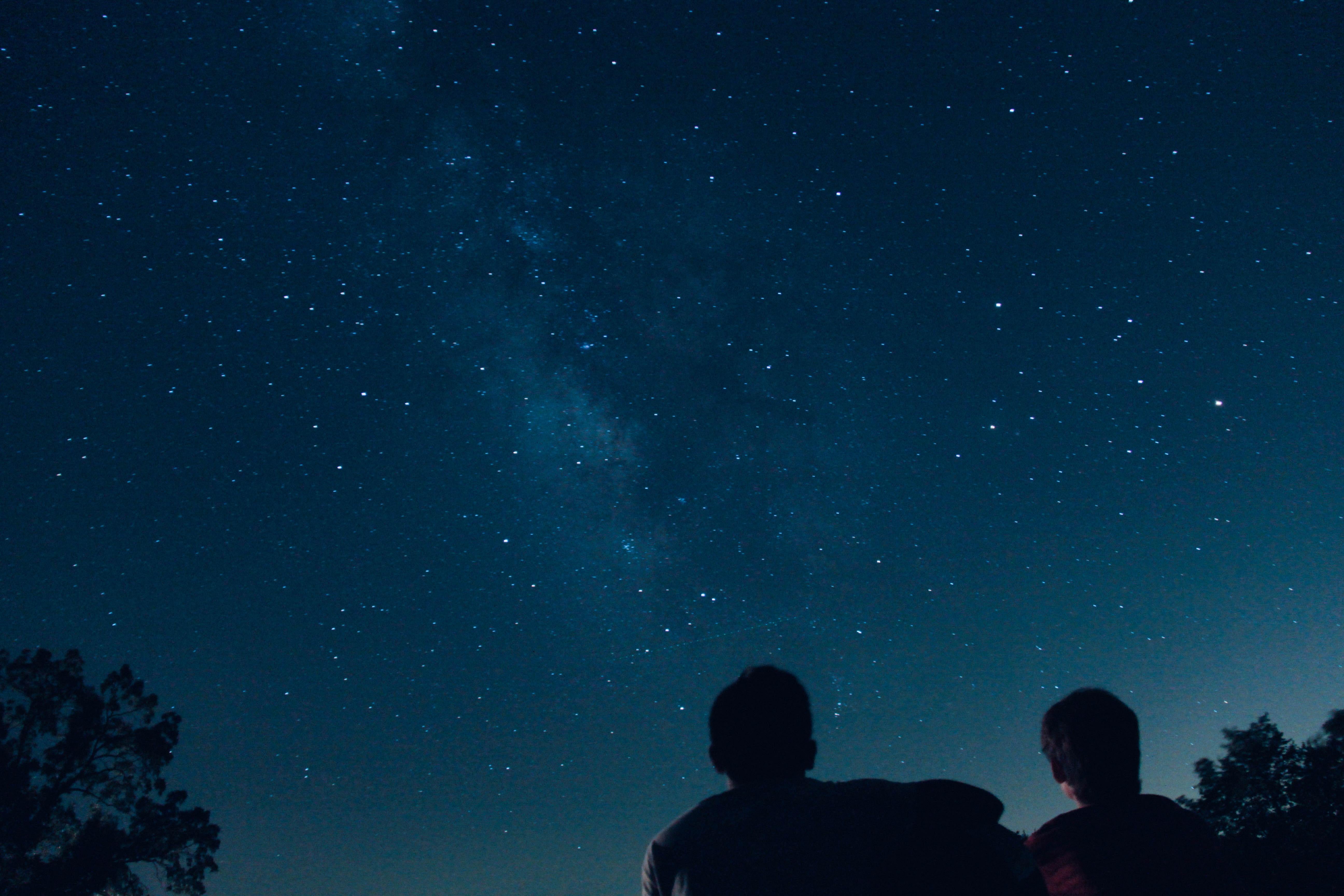 Look up, way up, and take in the beauty of the night sky. There is nothing more romantic than setting up a blanket in the yard, talking and taking in the wonders of the sky. Some astronomical events coming up this summer that you will want to mark your calendar for:
Total Lunar Eclipse - May 26th, 2021
Strawberry Moon / Rose Moon - June 24, 2021
Buck Moon - July 24th, 2021
Perseid Meteor Shower (Peak) - August 11th-13th, 2021
Blue Moon - August 22nd, 2021

6. Picnic Lunch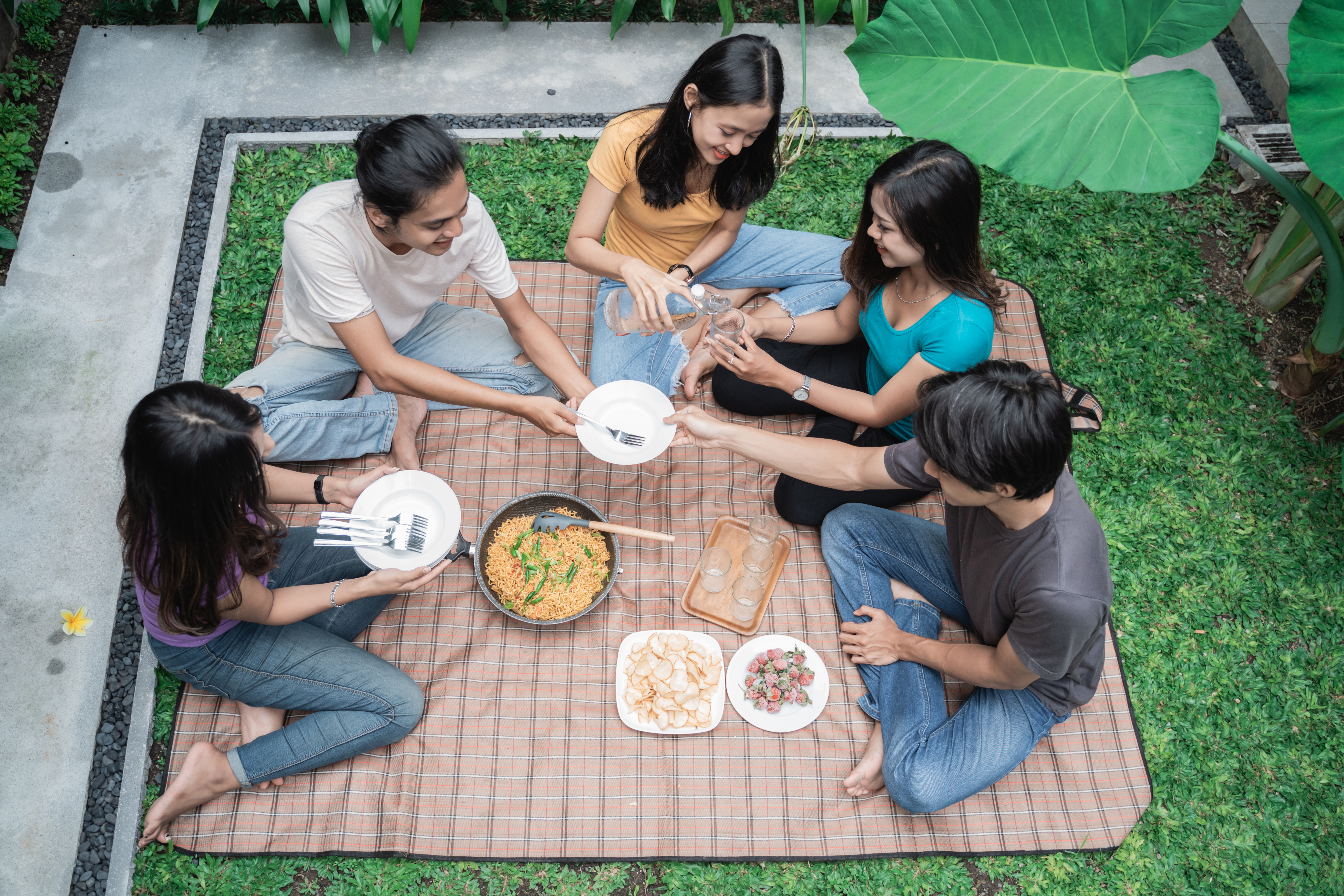 Working at home? Why not take your lunch break outside and have yourself a little picnic! It is a great mental break from the workday and a chance to connect with other household members while enjoying the fresh air.


7. Outdoor Bar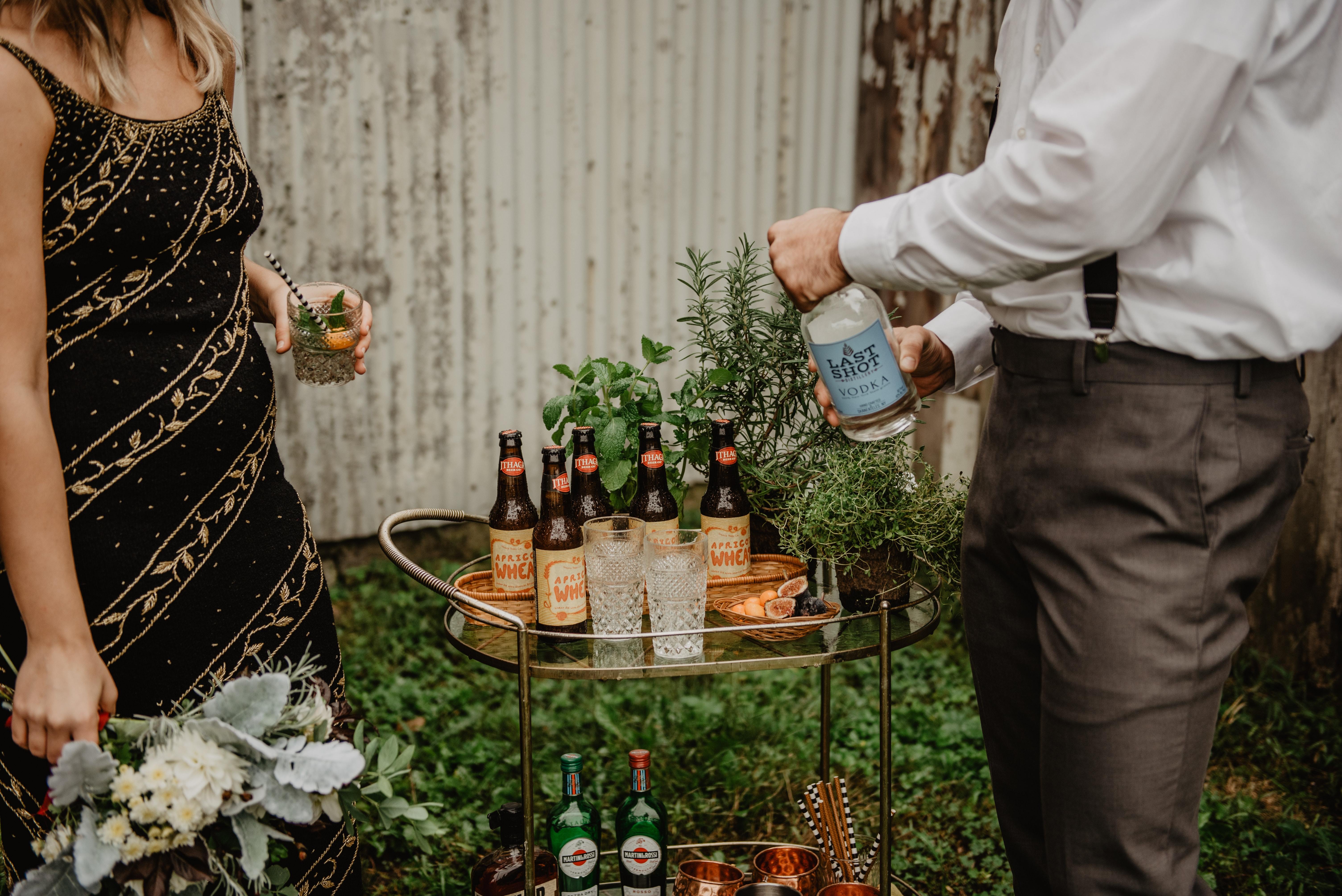 Happy hour is from 4 till whenever when you are the mixologist. Who needs to go out when you can set up the perfect bar at home. Grab a bar cart, fill it with all your supplies and wheel it outside to keep the night going in the summer air. Throw up some patio string lights to really make it feel like you have just brought the patio home. No need for an Uber when going home is just a quick stumble inside!


8. DIY Paint Night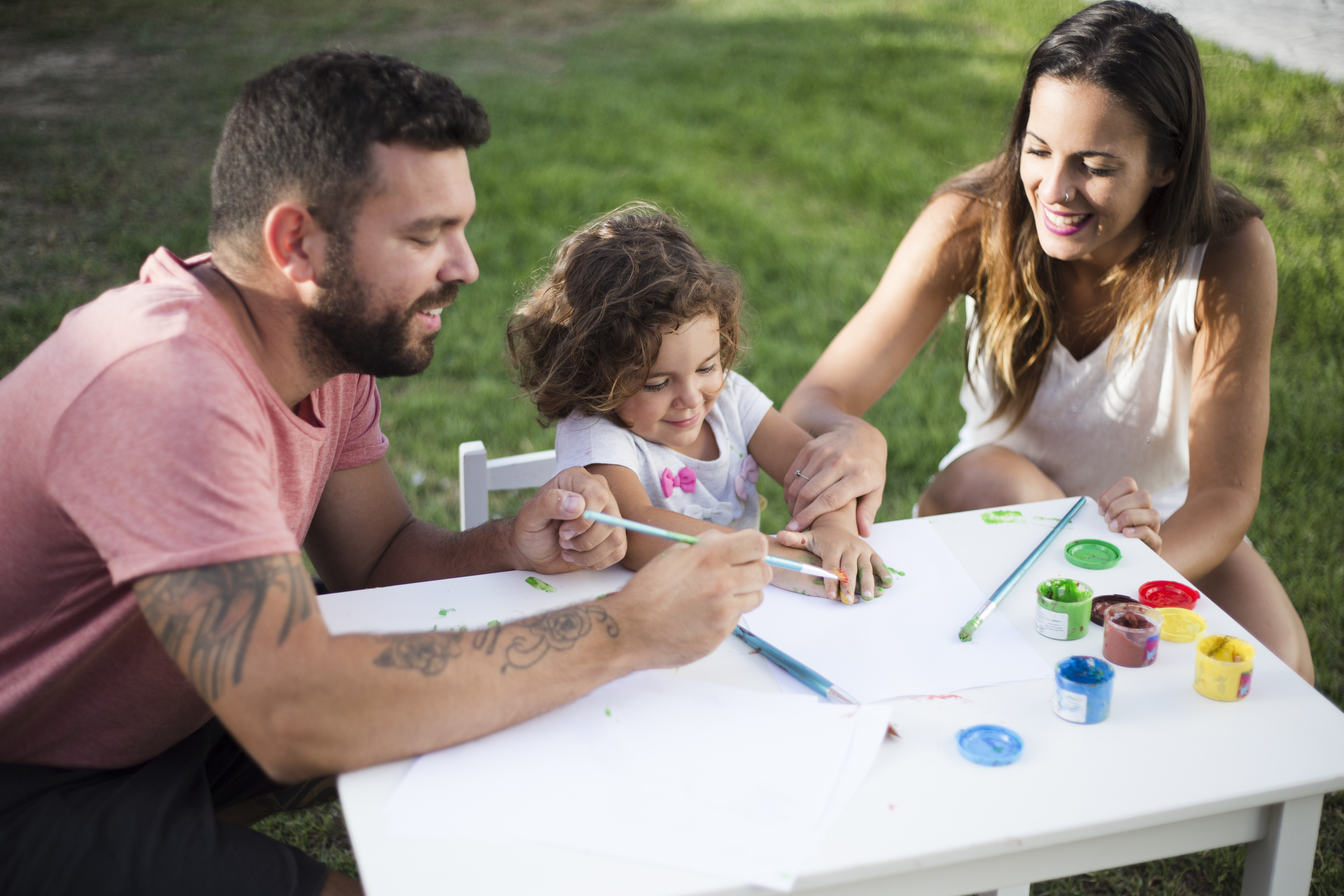 Backyard paint night can be magical! Grab some paints, canvas', and brushes. YouTube is full of DIY Paint Night videos for all levels, trust us you don't have to be Picasso to enjoy this activity. Grab your favourite beverage and some snacks, this makes a great date night or family evening activity.


9. Outdoor Movie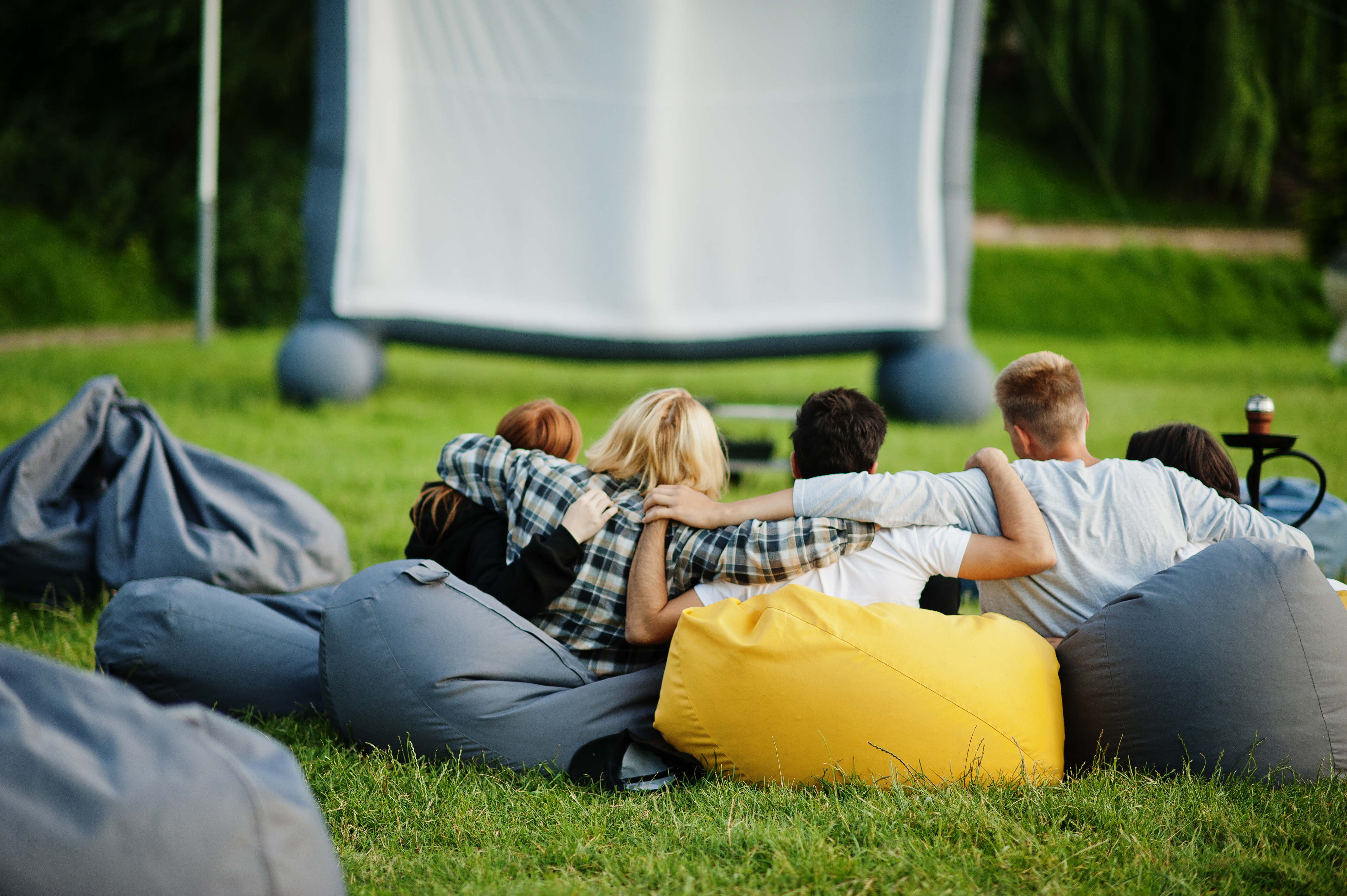 There is simply nothing more exciting than watching a movie (or the big game) outside in the summer air. Comfortable seating and snacks are an absolute must! DIY options include a watching from a laptop (cozy for couples), setting up a TV/monitor outside, or using a projector & sheet. If DIY is not your style jump on Google, there are companies that offer full-service backyard outdoor movie packages. If you are looking for a projector rental check out a local AV company that does live events- they have equipment on their shelves due to COVID-19, so reach out about rentals and support local!


10. Coffee & Breakfast "In Bed"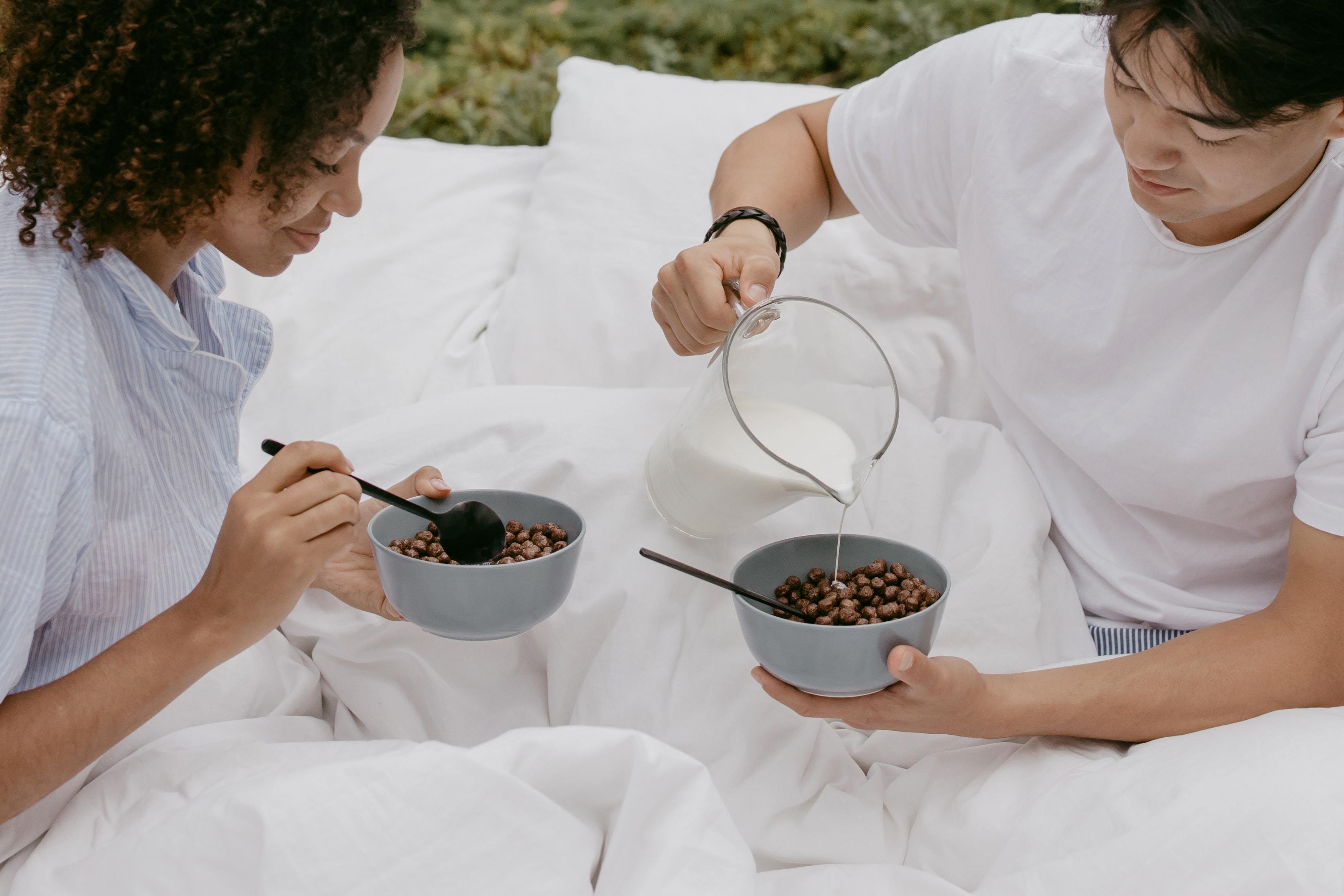 Enjoy your morning coffee or tea "in bed" in nature! Bring an air mattress outside, cover it in blankets and pillows and crawl back into bed while you wake up with your morning cup. Bring a good book and some breakfast while you say good morning to the world while taking it all in!


11. Potting Station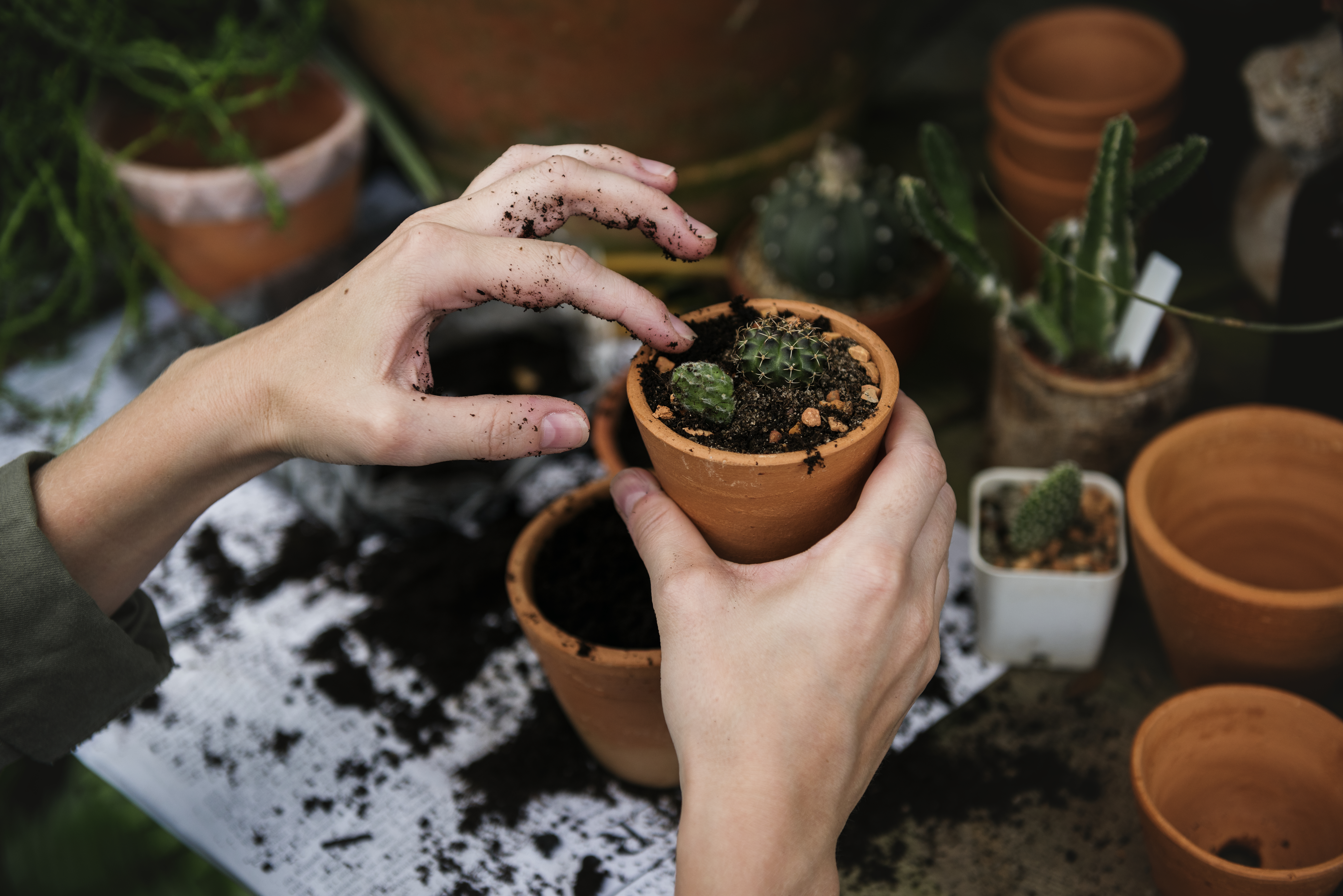 Gardening season gets you excited so make a space to get excited about potting all those beautiful plants. Use old palettes, crate, wood, or up-cycled materials and set up an outdoor potting station in your yard. For inspiration check out this article by Country Living: Potting Bench Plans
12. Outdoor Reading Nook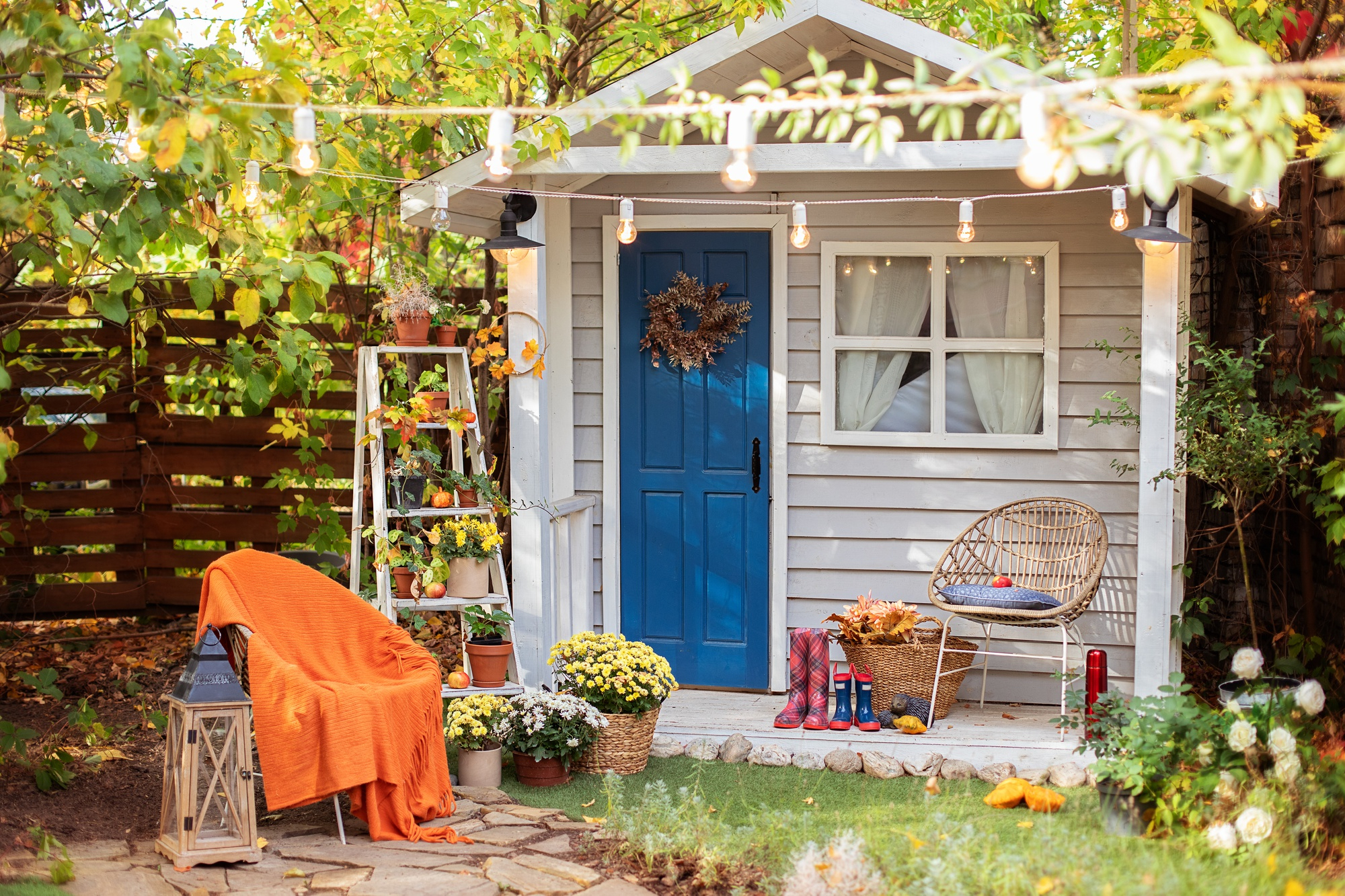 Escape into a book in your own reading nook! The simple pleasure of getting lost in a book in a cozy, inviting space in your yard is priceless. Check out Gardenoholic's article for creative ideas and get your reading nook ready for this summer: Cozy Reading Nook Ideas
13. Vertical Garden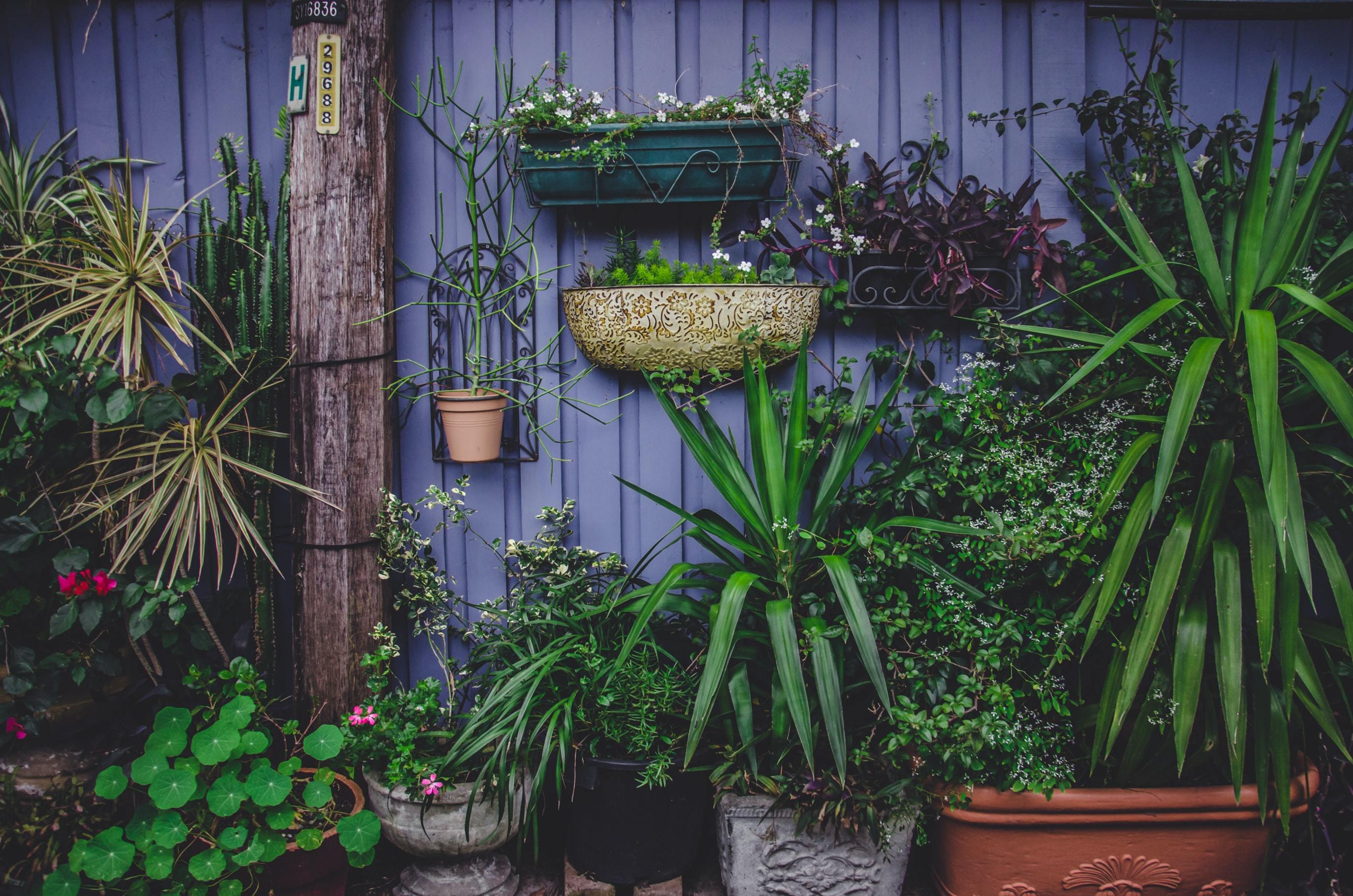 Don't have space for a garden- time to think outside the flowerbed! Make you garden vertical and use your fence as the support. You can hang pots, nail garden boxes to the side or get special pots that rest on top of your fence.


14. DIY Giant Connect Four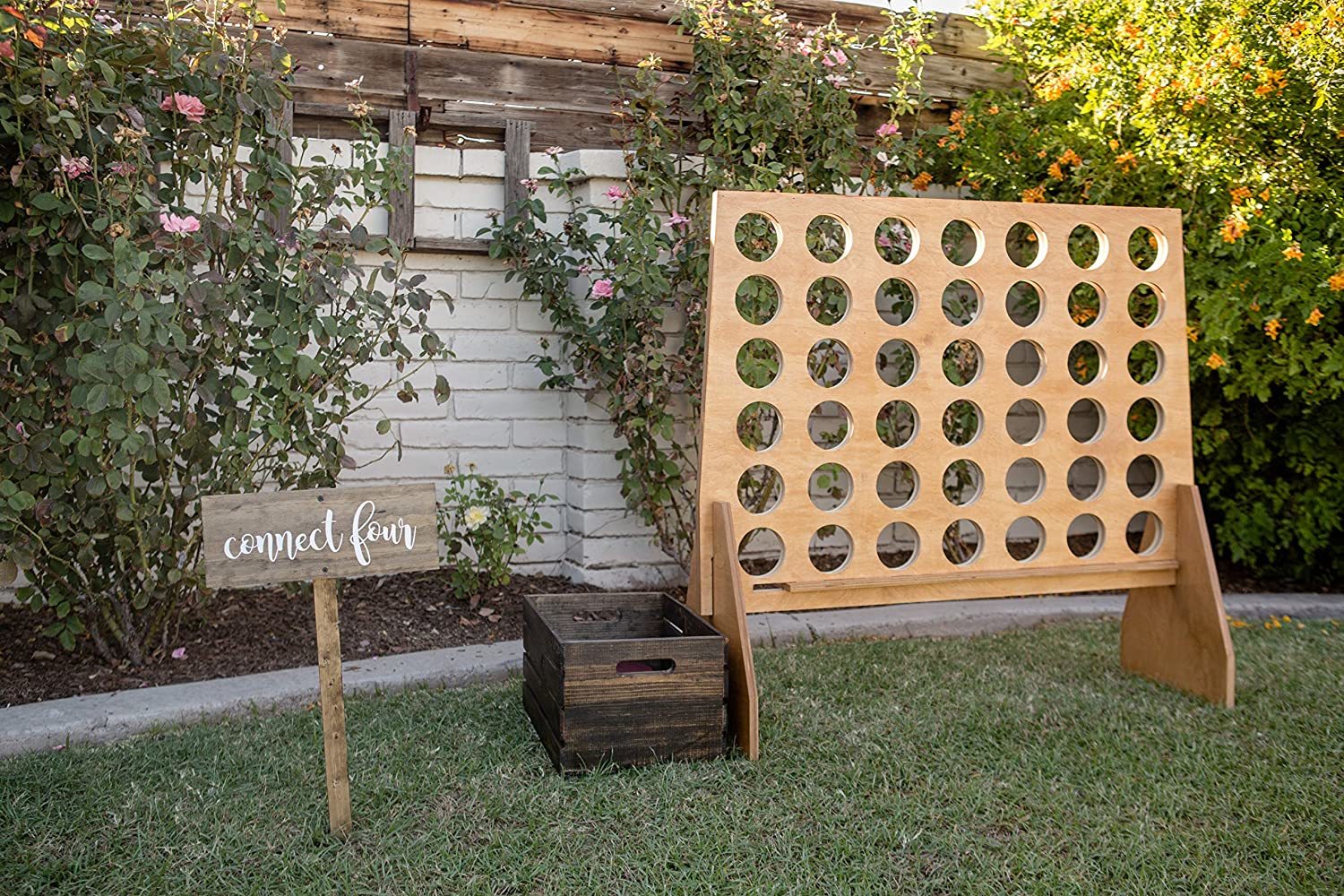 Feeling crafty? This is for you! How about transforming this childhood classic game into giant outdoor game for you & your household! Check out these awesome instructions and material list from Home Depot:
Connect Four Instructions
15. Mini Golf Course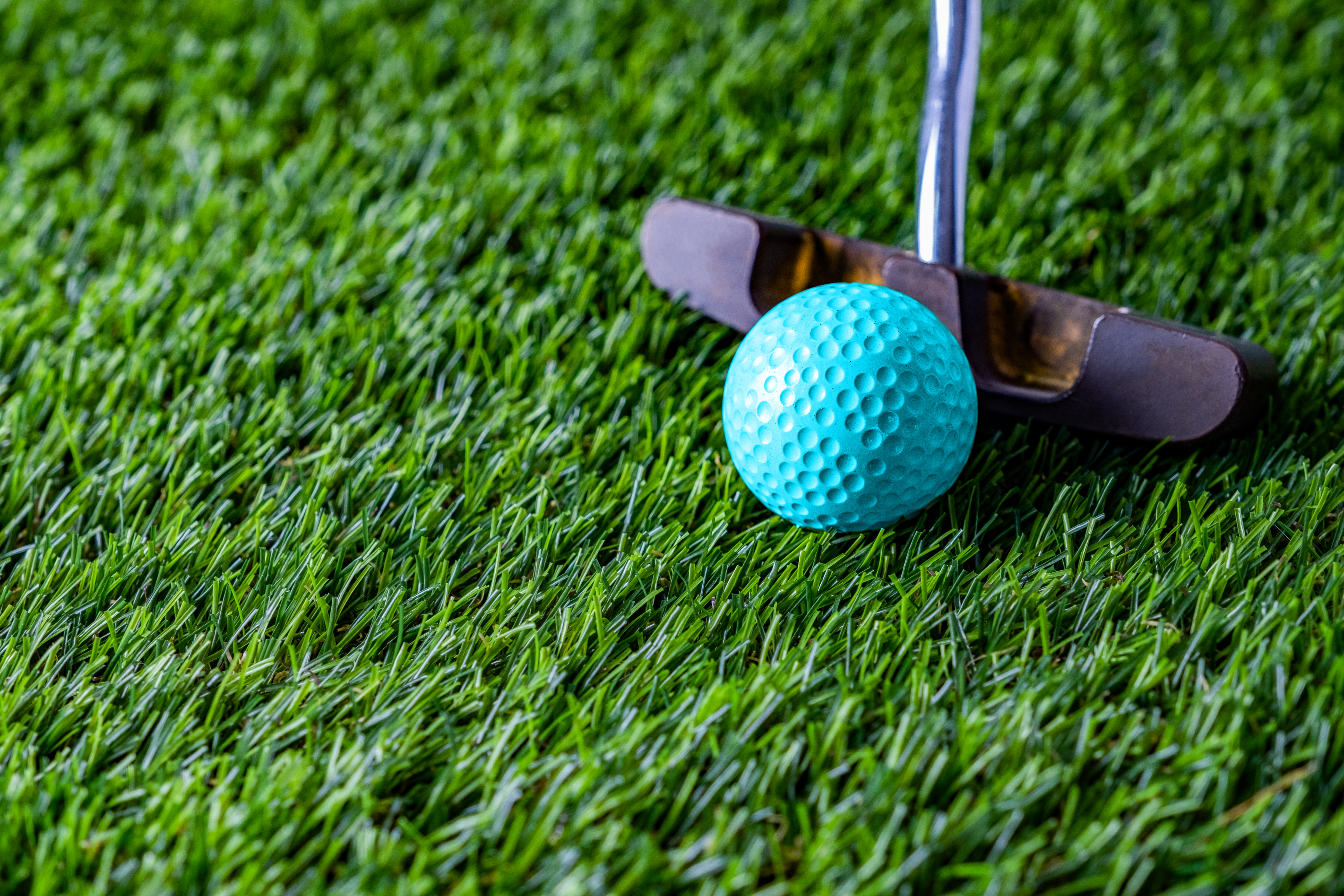 Since your lawn is healthy and beautiful why not take this opportunity to create your own putt-putt course! You can use household or outdoor items to create obstacles for each hole. Try using pieces from other outdoor games- croquet wickets are a fun challenge!


16. Lawn Olympics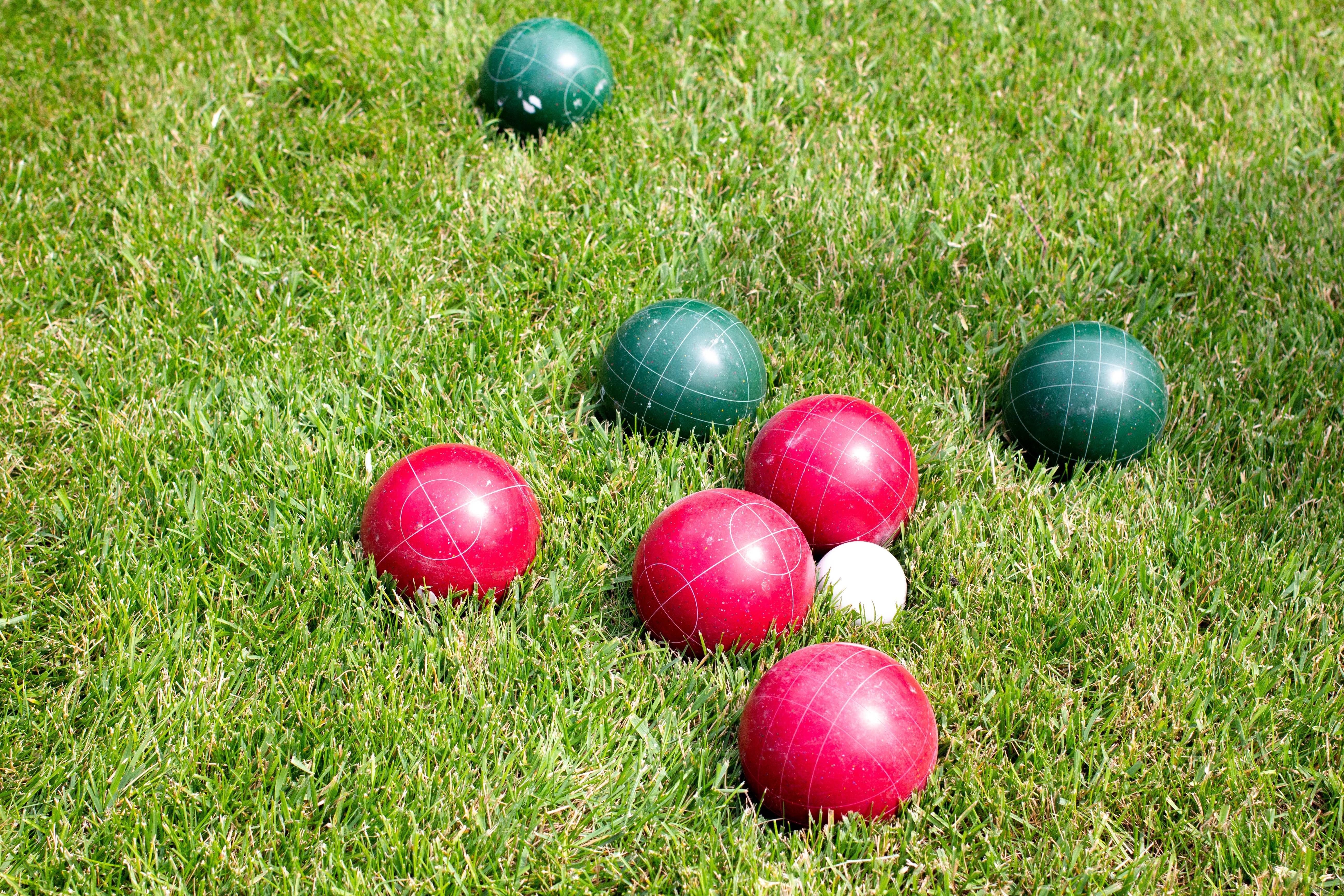 The Summer Olympics are taking place in the yard this year! Games could include cornhole, ladder golf, bocce, badminton, tug-of-war or a water balloon toss to name a few. Adult-ify your Lawn Games by including drinking games like beer pong, quarters and flip cup. If your household is large enough split into teams, if not everyone for themselves as you battle it out to be the Lawn Games Champion.


17. Luau Night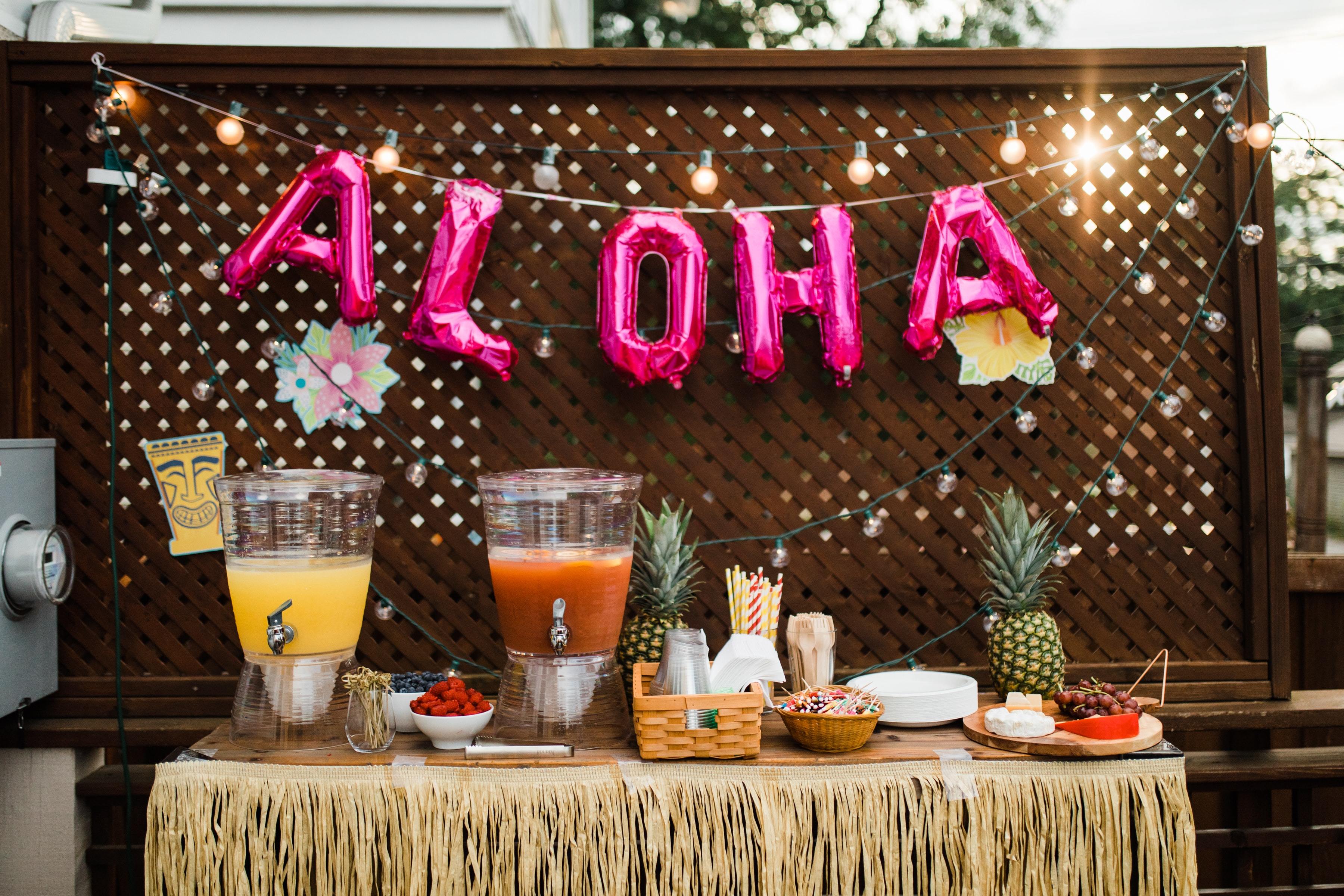 Aloha and welcome to the luau! Bust out the tiki torches, leis, Hawaiian shirts, fruity drinks and beachy tunes. What to make? Start with Tropical Shrimp Salsa & corn chips pair it with a Luau Cocktail to get things started. For dinner make Hawaiian-Style Ribs with a side of Tropical Island Rice! Check out these recommended games from the Polynesia Culture Centre: Games & Activities
Recipes:
Luau Cocktail
18. Backyard Glow & Sparkle "Party"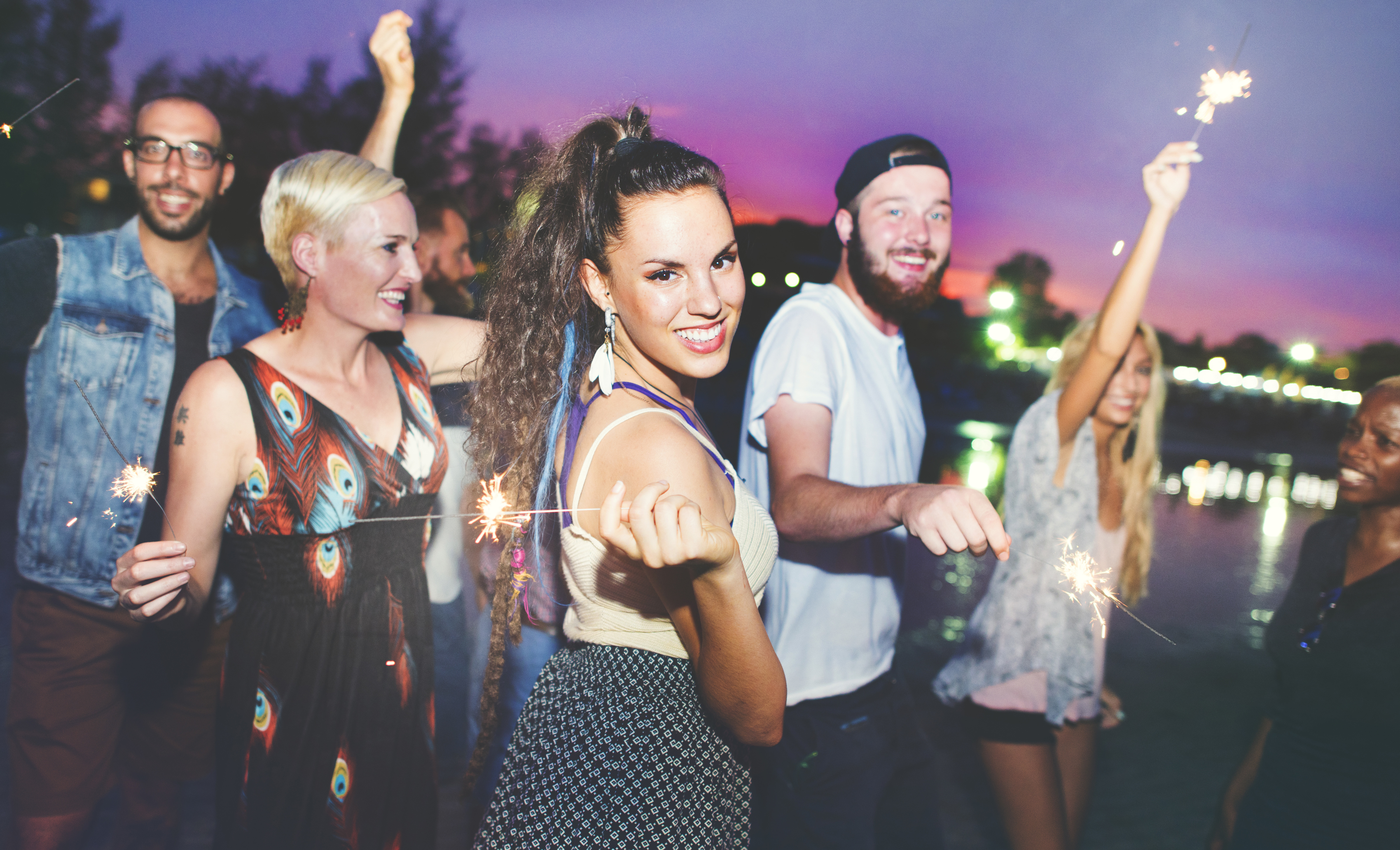 Crack the glow sticks & grab some string lights, sparklers, & neon paint- we are having a Glow "Party". Put on some upbeat fun tunes, decorate with glowsticks/string lights. Put glowsticks in balloons for some cool, DIY lighting. Paint the paths with washable glow paint (Crayola makes a great one) and you can even get skin-safe, washable glow paint for face or body decorations! Check out these awesome Glow Party games from Foter: Glow In The Dark Yard Games
19. Beat The Heat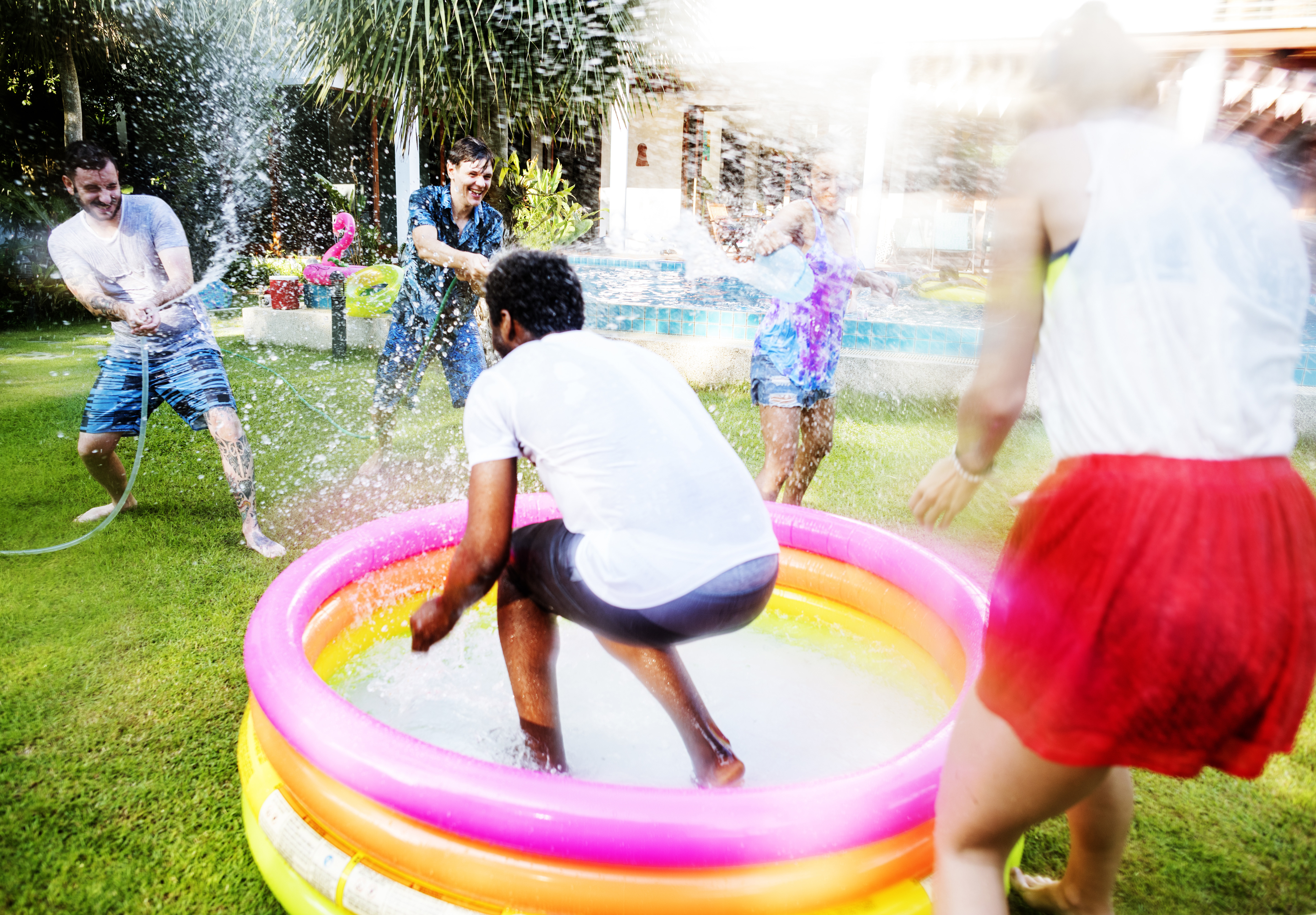 Water Fights, Wading Pools & Water Balloons- it's the classic collection of summer activities that is fun at all ages. Adding a wading pool is an easy way to cool off during those hot months and with so many choices for sizes you can find the perfect pool for your yard.

Your weapon? Water balloons and super soakers. Your target? Anyone who moves. The face of your household members when you nail them, priceless.


20. Bubbles, Bubbles Everywhere!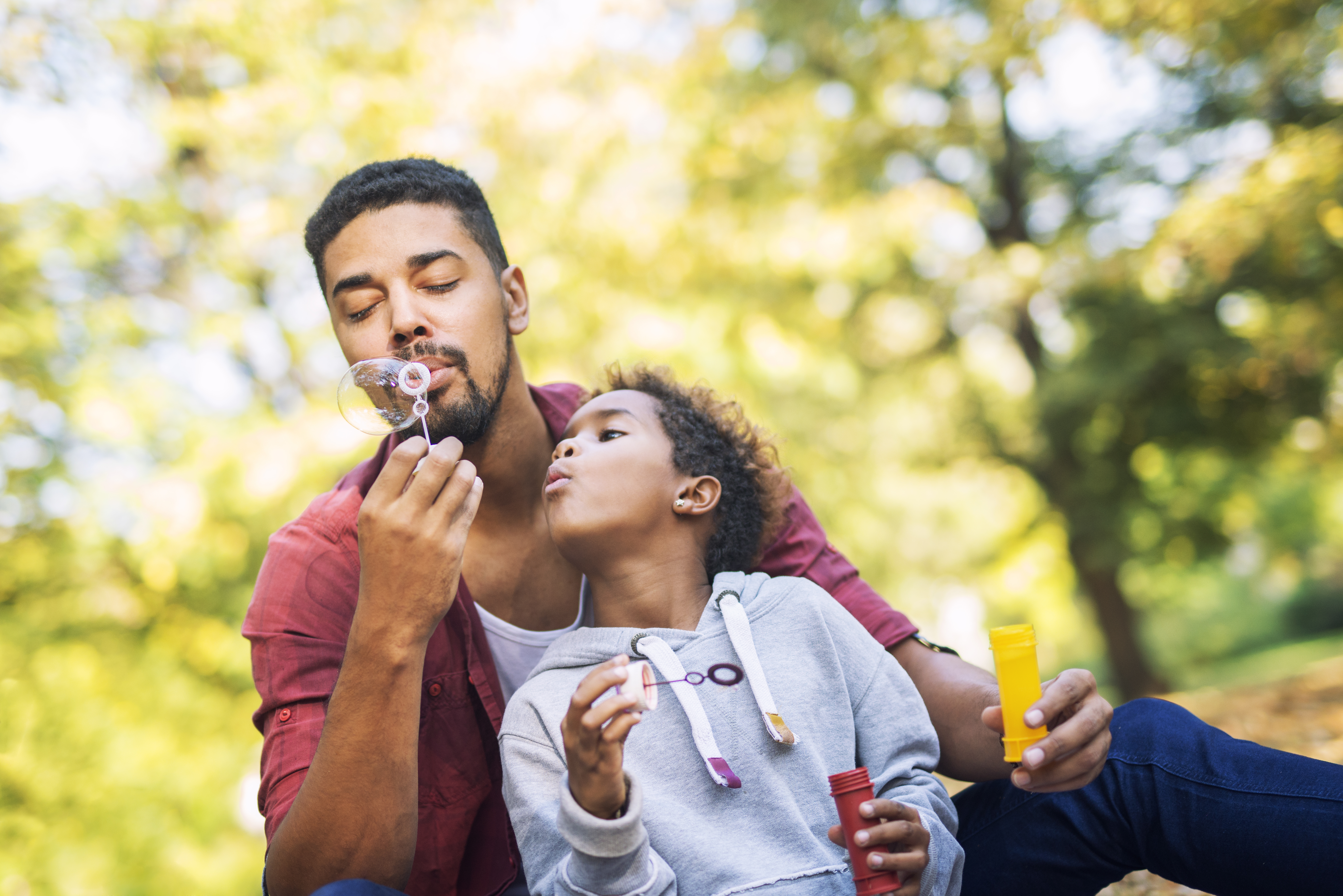 Everyone and your dog find bubbles magical. Set up a bubble station and let the kids and dogs frolic in the summer sun while chasing bubbles. Want to up your bubble game? Check out Happy Hooligans' instructions for making giant bubbles: MEGA BUBBLES Instructions


21. Make Your Own Popsicles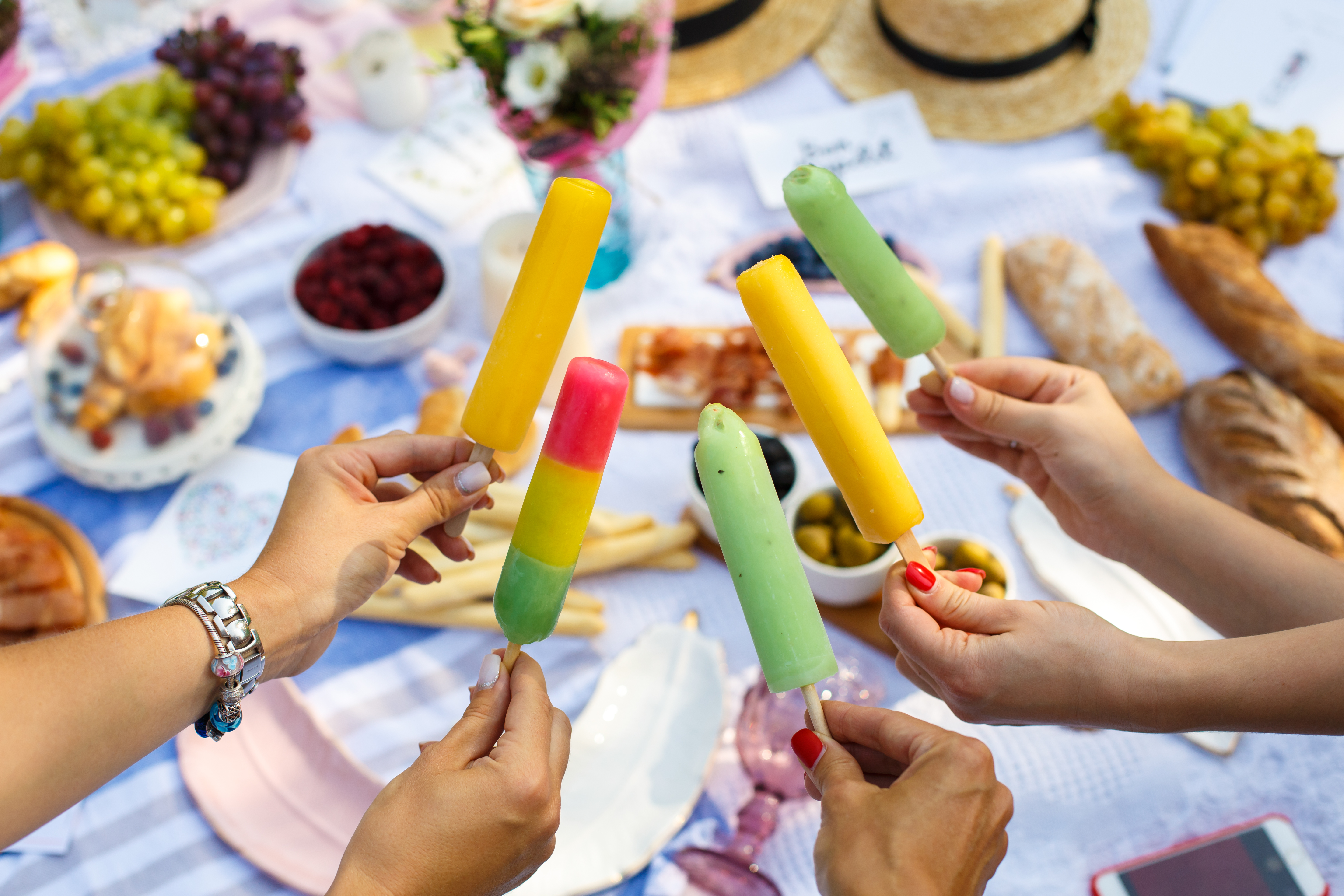 Homemade popsicles are easy to make, completely customizable and a healthy, refreshing snack for this summer. Popsicle molds are cheap, easy to find and easy to use! If you don't have a mold you can use paper cups, ice cube trays, baking trays or cleaned yogurt containers and sticks. For popsicle flavour inspiration check out: Homemade Popsicle Recipes