back
How Professional Lighting Service Can Make the Holiday Season Brighter
Reading time: 8 minutes
Effortlessly brighten your home for the holidays this year. Whether you want to impress the neighbours with a Christmas display, light up your home for New Year's Eve, brighten your space at Lunar New Year, or shine at Diwali, hiring a professional service is a smart decision. Professional lighting services will elevate your home's outdoor decoration displays while requiring little effort.
What Is a Holiday Lighting Service?
A full-featured holiday lighting service provides a carefree way to have a festive home during your holiday season (whenever you celebrate). Professionals install, remove, and store the decorations and lights so you can avoid the hassle. Plus, they'll maintain the display throughout the season.
So, forget about climbing ladders, checking for dead bulbs, and storing decorations. Professional lighting installers take care of all the work for you.
Why Use a Holiday Lighting Service?
Holiday lighting services connect homeowners with creative professionals. These experts design tasteful, beautiful displays for any holiday season. You don't have to be an artist to enjoy a creative holiday display.
By turning over this task to professionals, you'll gain all the benefits of having your lights installed for you. This means you'll save time, keep your holiday lights looking beautiful, and enjoy trouble-free removal and storage at a cost-effective price.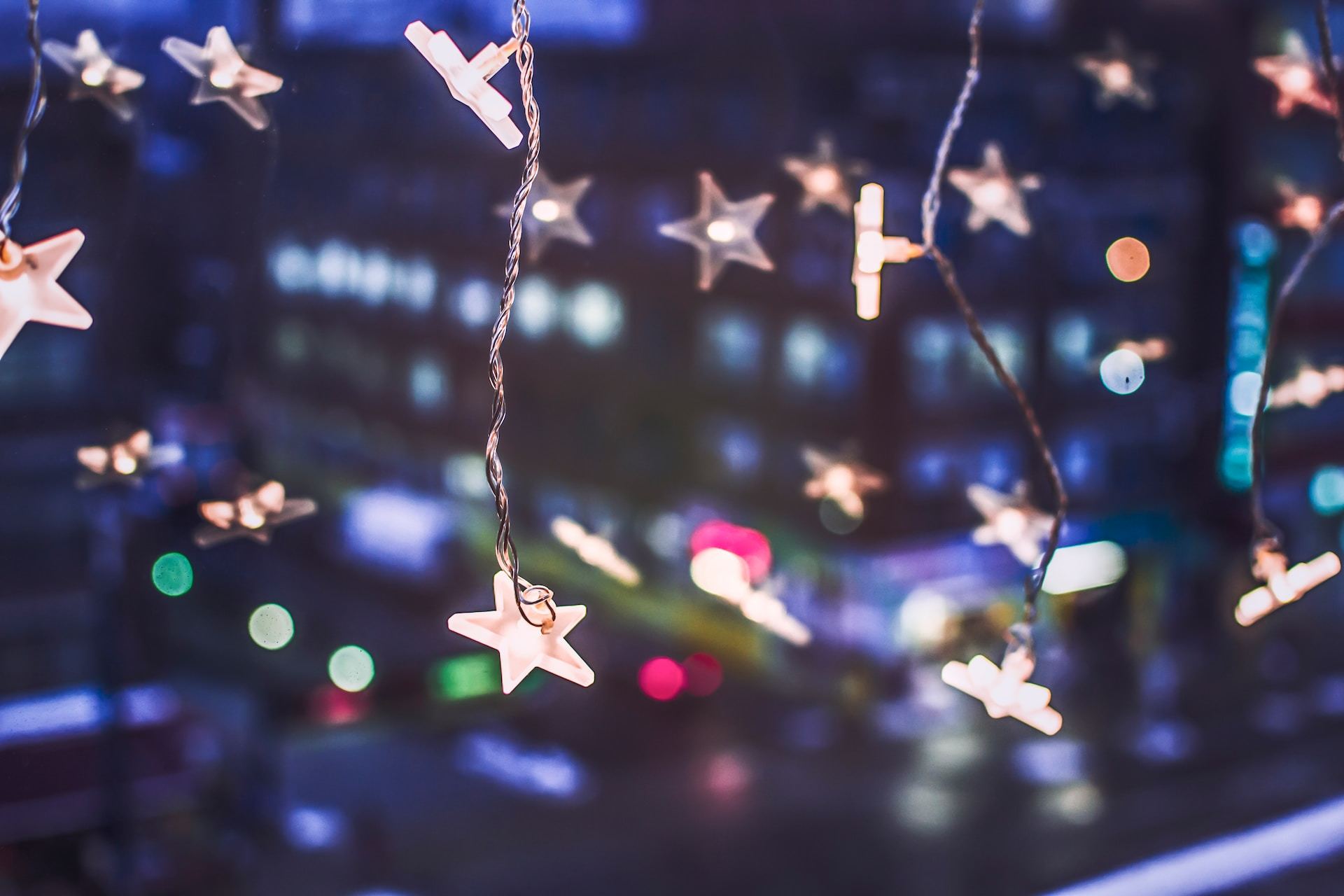 Take Advantage of the Artistry Offered by Professional Holiday Lighting Services
Your Christmas light display makes celebrating the season more enjoyable. You don't have to be creative or spend hours of free time on a stunning display. Make this the year that you embrace the creativity of professional holiday lighting installers. These artists use decorations and lights to produce beautiful displays and bring any vision to life.
You Don't Have to Be Creative to Have a Beautiful Holiday Display
Your level of creativity does not have to correlate to your holiday lighting. Even if you don't feel creative, you can still have an eye-catching home during the holidays.
When choosing decoration options, holiday lighting experts have an eye for design to make the most of your home's architecture and space. You'll have a great holiday display that gives you the picture-perfect home you want for the holidays.
You Gain Access to a Greater Variety of Decor Options
Self-installation for your home's holiday lighting means you can only put up the lights and decorations found easily online or in retail stores. Holiday lighting services have more colours, themes, and design options. By eliminating the need to source the decor, you save time and open yourself up to broader possibilities for your displays – meaning more visual interest.

Save Time and Reduce Stress This Holiday Season
No matter which holidays you celebrate, these times of the year can feel stressful. You have gatherings to attend, meals to make, and gifts to buy and wrap. There's no need to add hanging lights outside your home to your list of chores. Professional installation alleviates stress and offers more balance to this hectic time of life.
Have a More Convenient Decorating Solution
When hanging lights on your own, you must free up at least a few hours for the chore. Finding time to install the lights without help can add to your stress levels.
Professional holiday lighting installers will work with your schedule to get your lights set up quickly and at a convenient time for you. And you won't need to set aside hours of your time to do the work on your own.
Enjoy a Better Balance Between Holiday Prep and Your Daily Life
Turning over some of your holiday chores to others frees you to find a balance between your life and holiday preparation. You may cater your holiday meal or go to a restaurant to free yourself from cooking.
Do the same with your exterior holiday lighting installation. Hire professionals who will set up a bright and beautiful display. You will have more time to relax while lowering your holiday stress.
Get More Enjoyment from the Holiday Season
Holidays should be times to connect with loved ones. However, if you have too many holiday chores, you could find yourself alone with your prep work instead of enjoying the warmth of friends and family.
Holiday lighting professionals release you from maintaining your outdoor holiday lights. They'll install and visit your home regularly through the season to ensure everything is in tip-top shape. Doing this returns some of your free time, so you can focus on enjoying your holiday and making lasting memories.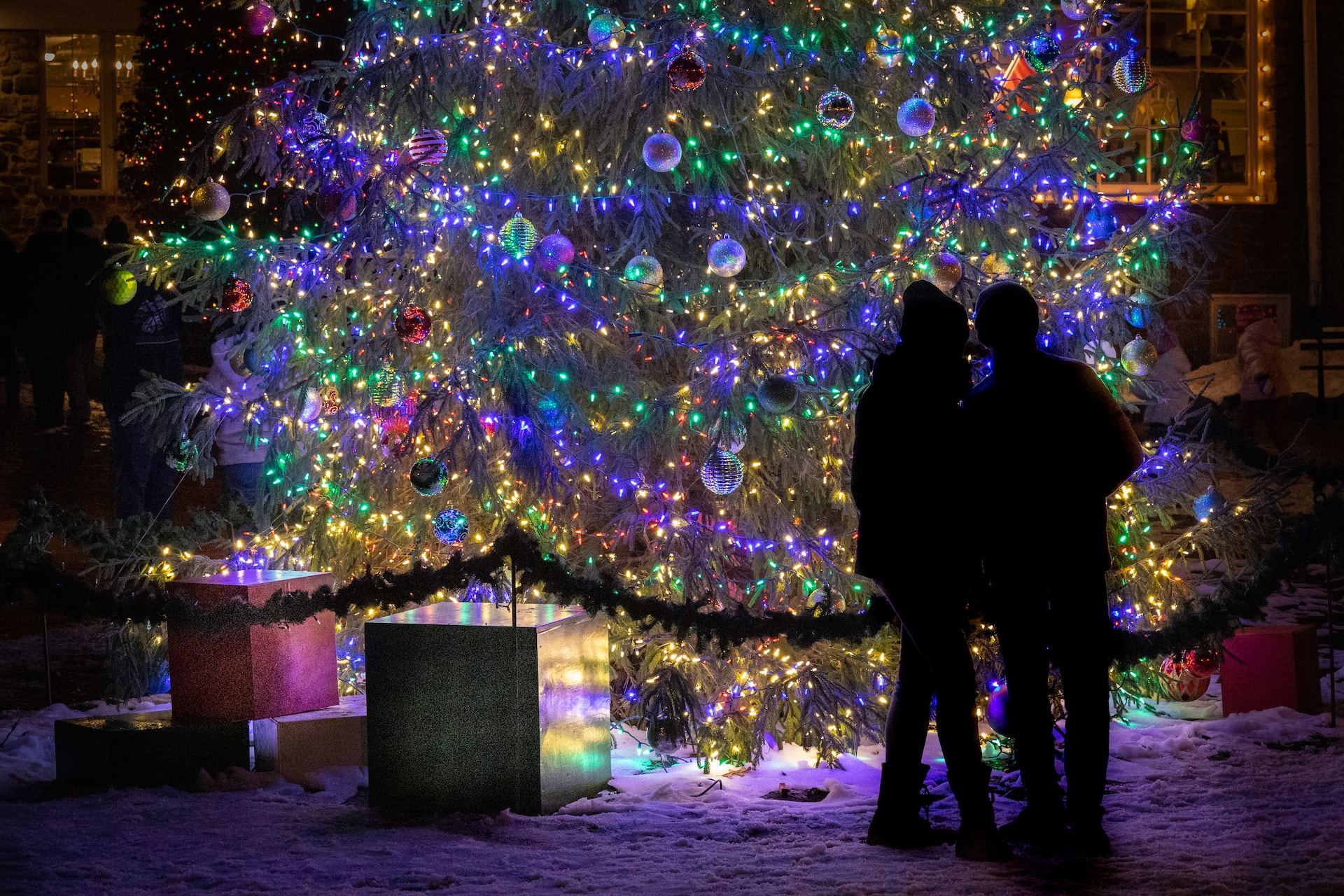 Maintain a Stunning Display Throughout the Season
One misconception from many homeowners is that once they install their lights, they won't have to worry about it for the rest of the time they're up. That means that even if you make time to install your lights, you'll also have to keep up with the display the whole season.
A professional service takes this off your plate too.
Don't DIY Installation and Maintenance of Your Holiday Lights
Many things around your home require experts to save time and maintain safety. Dealing with electricity, climbing ladders, and standing on roofs can be dangerous and a hassle. Instead of examining your lights daily or finding a short or single broken bulb, someone else will visit you to check on your decor and make any adjustments or fixes while on that service call.
Trust Professionals to Keep Your Display Looking Great
Holiday light experts have the decorations, tools, and other equipment necessary to install and maintain the display throughout the season.
With one affordable package price, the pros install and maintain the lighting display from the first day until removal. No matter which holiday you celebrate or how long you want your lights up, you can ensure that the display continues to look as good as the first day when you trust maintenance to the professionals.
Hassle-Free Removal and Storage of Lights
Why reorganize your garage or attic every year to find space for your holiday decorations? Hassle-free removal and storage of your holiday decorations are close at hand with the lighting installation experts.
Professionals Have Organized Storage
Holiday lighting professionals use decorations and lights they own or purchase on your behalf. They keep these decor items in storage when they aren't being used.
By hiring a professional team, you can free up your home's storage spaces. You won't have to be concerned about finding areas to fit everything. Now your home won't be filled with decorations you only use a couple of times a year.
Experts Understand the Best Practices for Light Removal
Taking down the lights at the end of the holiday season requires as much care as installing the lights. Holiday lighting professionals have finely tuned the best practices to safely remove lights and other decorations without harming the decor or your home.
Safety First: Minimizing Risks with Professional Installation
Hanging holiday lights can be difficult, especially on the exterior of your home. Even if you have a single-story home, climbing on a ladder or walking on your roof to install lights puts you at risk for falls.
The Canadian Institute for Health Information noted that 10,000 Canadians required hospitalization from falls in December 2016, a higher number of hospital stays than at any other time of the year. Additionally, falls account for 40% of deaths from injuries and trauma cases in Canada.
A small study of Canadians hospitalized from falling while hanging Christmas lights showed a range of severe complications. Among the 40 in the study, 12.5% suffered such severe injuries that they needed care from rehabilitation facilities or long-term care centers.
By turning to professionals for proper installation, you can guarantee that you work with a properly insured team and have the proper safety training to install your lights without incident. Counting on these experts helps you avoid injuries this season without sacrificing a great outdoor display.



Cost-Effectiveness of Professional Lighting Services
Sometimes, you can find ways to get great value for your money. For example, a lighting package will generally come with included services like installation, maintenance, and storage. You could also find a package that covers different lighting options that could be more expensive on their own.
Going with a package option becomes more cost-effective when you have inclusive services for your budget and when you consider the damages or injuries that can be mitigated. Green Drop includes a guarantee and regular calls to make our packages even more accessible.
Minimize Expenses on Maintenance and Equipment
How much would you spend on ladders to reach the topmost portions of your home, only to use them once a year to hang lights? Purchasing a tool that only works for holiday decorations can waste a ton of money. Combine this with storing and maintaining these specialized tools, and you could look at a significant investment that takes years to break even on.
A team of professional light installers should have a collection of high-end equipment that makes installing and maintaining your lights easier. You don't have to buy an industrial ladder, extension cord, or lights. The right team of experts will be able to handle all your needs because they already have the tools and include the cost of use in their package pricing.
Enjoy Long-Term Cost-Effectiveness
Months of enjoyment from one value-priced package means that pro lighting installation offers a cost-effective option for this season. Over time, you'll save money and incur fewer up-front costs because you've invested in a lighting solution for New Year's and other holidays – this can be invaluable.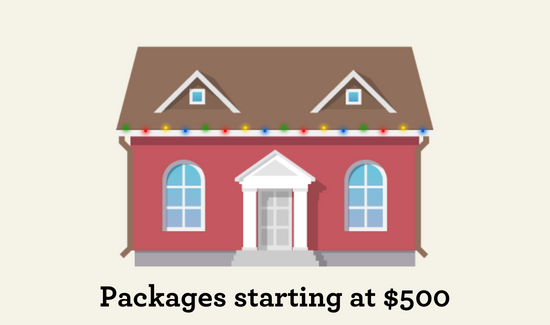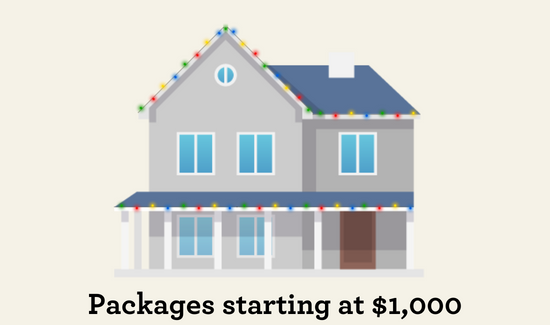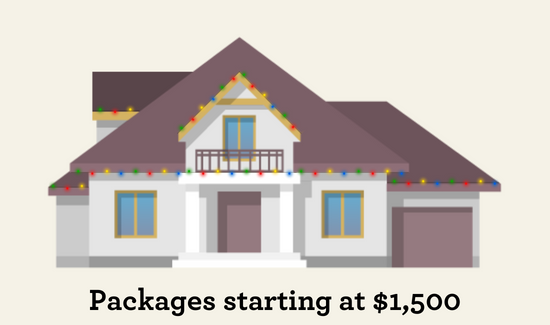 How to Choose a Professional Holiday Lighting Service
To choose someone to hang your holiday lights, make sure that you pick a professional. Quality lighting installers will have:
Insured installers to protect you from liability
A large selection of display options for every holiday
Service that includes maintaining the display all season long
Storage of the lights and decorations at the end of the season
Professional installation that does not damage your home or yard
Creative Holiday Lighting Designs with Green Drop
Making the jump to a professional holiday lighting company can feel like a huge decision. It doesn't need to be with Green Drop. We'll provide services to make your home look beautiful all year, including holiday decorations and lights.
We have packages to suit every budget, so ensure a beautiful holiday display by contacting us for an estimate.